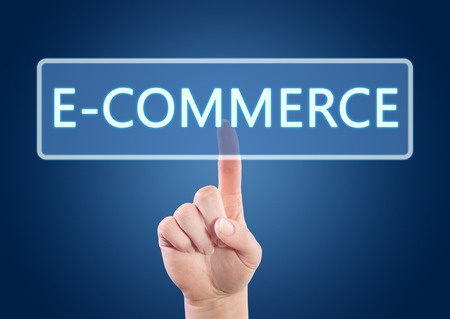 Google's Panda update established the importance of having original content on your blog or website. With the latest tweak to their algorithm, they have ensured that publishing quality content to your blog not only makes it reader-friendly, but also search engine friendly.
Even ecommerce websites can benefit from having more than just information about their products. Today users would rather visit sites that help them find information that they need rather than a website that is only geared around selling.
With real-time search results, search engines are beginning to favor in their rankings websites that incorporate dynamic, fresh and unique content. This is the dilemma of most e-commerce websites as the nature of the website is to sell a particular product.
The best way to create and publish fresh and regular content is through blogging and many ecommerce business can benefit from adding a blog to their website. The problem is that creating fresh content on regular basis could be a daunting or tedious for websites that are solely focused on sales.
That is why many ecommerce website owners or online entrepreneurs are turning to companies offering business blogging services to help them create the content they need.  Blog writing services help entrepreneurs and organizations deal with the development or writing of fresh and high quality content for their blog post.
Many reputable business blogging service providers will handle everything – from writing the article to proofreading to ensuring the quality and uniqueness of the blog post. Many also provide blog management services and handle content syndication to social networks.
Just because your site focuses on selling products, does not mean you can forget about keeping your content updated and fresh. With so many business blogging services offering reasonably priced packages, even an ecommerce site has no excuse not to publish a blog that will help them connect with their customers.
There are brands that might believe it's better to use a Facebook page or Twitter account to keep their customers updated. While social networks are a very effective way to reach your target audience, they can only be a part of your online marketing strategy.
A business blog established on your own domain is better placed to be the hub of your social marketing efforts to help you build relationships, provide customer support and feedback, announce promotional schemes, new services and updates to your website, as well as capture subscribers who want to receive updates.
So if you own an ecommerce business and do not have the time or inclination to write and post regular blog updates then hiring a business blogging service provider might be your best choice to connect with potential and existing customers.
👩‍💼 Free Personal Branding Course
Signup
👩‍💼 Free Personal Branding Course
Go from Unknown to Well-Known! Get my eBook 'Be The Expert' + a Free WordPress Setup Course
100% privacy. I will never spam you.
100% privacy. I will never spam you.