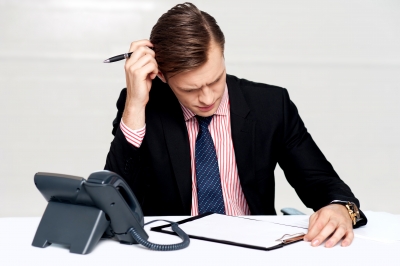 Do you have a one or more blogs that you consider as your own business or part of it? Many people have more than one blogs at any given time and they do this for so many reasons, maybe not just for money.
But if you think you can effectively write posts for all of these sites on a regular basis then you may be in for a rude surprise. The difficulty of writing content that is fresh, newsy and interesting to your readers is often too much for bloggers.
Instead of running out of ideas, abandoning your blog or burning out trying to keep up with a punishing writing schedule, it is often better to just outsource blog writing to a freelance article writer or a content writing service.
Here are a few good reasons why you should be doing this:
Free Up Time For More Important Tasks
Outsourcing is especially important if your blog is only one part of your business. It will help free up your time so you can work on more important, revenue-generating tasks.
You are the owner of your blog or blogs, and what you should be focusing on is working on a higher level of projects. As a business owner, your time is best spent on tasks that will bring higher returns and are less menial and time-intensive.
Better Quality Writing
The second reason why you should outsource blog writing is that you can publish better quality writing or if you are not a really good writer yourself. You know the saying that you should leave the expert job to the professionals.
If you want a blog with high-quality posts that generate more reader interest and get shared more often, you need an experienced writer to write those posts for you. Your readers will be happier for it.
Fresher Writing Style
The third reason you should outsource some or all of your writing tasks is that it will give your blog a fresher writing style. The popularity of multiple-author blogs confirms the fact that a single writing style gets tedious for readers after a while. This is because it is only one writer who creates all the posts.
There will come a time when every writer starts to run out of good ideas. At this point you may need a fresh infusion of blood to create articles otherwise you run the risk of making your blog look bland and washed-up.
So there you have it. These are the top reasons why outsourcing your blog articles is a wise move, even for experienced bloggers. Now what you need to do is to look for the best blog writing service to help you with your posts.
How would you like to learn how to blog without writing? To get free, expert content without writing a word or paying writers thousands of dollars to do it for you?
In my Become a Content Magnet Masterclass, I'll teach you my strategies that will have writers begging you to let them write for you. You'll never have to pay another cent for content again!
👩‍💼 Free Personal Branding Course
Signup
👩‍💼 Free Personal Branding Course
Go from Unknown to Well-Known! Get my eBook 'Be The Expert' + a Free WordPress Setup Course
100% privacy. I will never spam you.
100% privacy. I will never spam you.