Part of the magic of using WordPress is the fact that this amazing open-source CMS comes with a community of talented developers that continually creates plugins to boost its functionality.
There are literally thousands of WordPress plugins that you can choose from, to take your WordPress install from basic to a full-fledged website with any number of functions. And most of these plugins are free.
Here are 10 of my favourite WordPress plugins I use to optimize, promote and measure my blogging efforts.
You'll need an SEO plugin to optimize your Title and description in the search engine results pages.
This is an excellent plugin with everything you require to optimize your blog, including social media metadata (Open Graph).
Just make sure you activate the social settings to optimize your Facebook, Twitter, Google and Pinterest shares.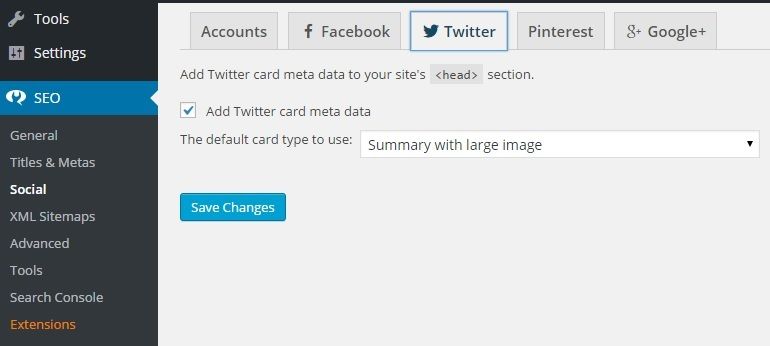 It helps you write better content by forcing you to choose a focus keyword when you're writing your articles and then makes sure you use that focus keyword everywhere.
Good stuff for newbies, but can be a little irritating for advanced SEO copywriters.
It automatically creates XML sitemaps and notifies Google & Bing of the sitemaps existence. These XML sitemaps include the images in your posts & pages too, so that your images may be found better in the search engines too.
Yoast SEO will also add Google Analytics code, so you won't need a separate plugin for that.
Schema markup can give you more visibility in Google search results. Creating a Schema markup is no longer a task! With a simple click and select interface, you can set up a markup in minutes.
The reason Rich Snippets are important is that they give search engines important and precise information about your page that they can display in the search results.
They also allow you to categorise your blog post as an article, review, event, product, recipe, video or software application, so that Google can show it in the appropriate section of the search results pages.
Because of this, they can also boost your Click Through Rate (CTR) – which means that more searchers are likely to click through to your website when they see your link in Google.
CTR is also a search ranking factor, so Rich Snippets can help you rank higher in search results. The Schema Pro plugin also helps Facebook display the proper information about your page when users share your links on Facebook.
Leadpages is blocked by many ad blockers and expensive to boot. Convert Pro is a powerful lead generation tool that converts your website traffic into leads.
It costs much less too. Get 300% more leads with Convert Pro.
I use Jetpack to boost security on my website and prevent spam. It prevents unwanted intrusions with effective brute force attack protection, malware scanning, and spam filtering.
Improve your site speed and take control of your SEO with Jetpack's site accelerator. Load pages faster, and serve your images and static files from their global network of servers.
Jetpack offers hassle-free design, marketing, and security — all in one place. Design the perfect website. Bring your ideas to life with elegant and professional designs. Browse hundreds of professionally-designed WordPress themes to find the right one for your site.
Customize your homepage, blog posts, sidebars, and widgets — all without touching any code. Seamlessly embed rich content and videos, deliver them all at high speed, and replace default search with an Elasticsearch-powered service.
Make updates to your Jetpack site at any time, from any device. Have a seamless WordPress experience across your desktop, tablet, and Smartphone. Use their mobile apps to publish new content, upload photos directly from your device's camera, or fix that typo you missed.
Easily rewind your site to a previous state if you make a mistake. Keep full, real-time backups of your WordPress site and contents with no storage limits. Choose the date, time, or specific event you want to restore your site to, then roll back in just a few clicks.
Schedule social media promotion of your newest posts, pages, and products before they're published. Keep visitors interested with automatic links to your related content, and monitor stats and notifications on the go with the WordPress mobile app.
Grow your revenue with the WordPress ad program and simple payment buttons. Keep your site totally backed up in real-time with no storage limits and one-click restores. Get alerts about downtime instantly via email and push notifications in both your browser and the mobile app.
You need a ConvertKit account to use this plugin, but it makes it easy to capture more leads and sell more products by easily embedding email capture forms anywhere.
The Convertkit plugin makes it a little bit easier for those of us using WordPress blogs, by automatically appending a lead capture form to any post or page.
If you choose a default form on the settings page, that form will be embedded at the bottom of every post or page (in single view only) across your site.
If you wish to turn off form embedding or select a different form for an individual post or page, you can do so within the ConvertKit meta box on the editing form.
You can insert the default form into the middle of post or page content by using the shortcode. See how I use it on my Naaree.com blog to set up different lead magnets on each page.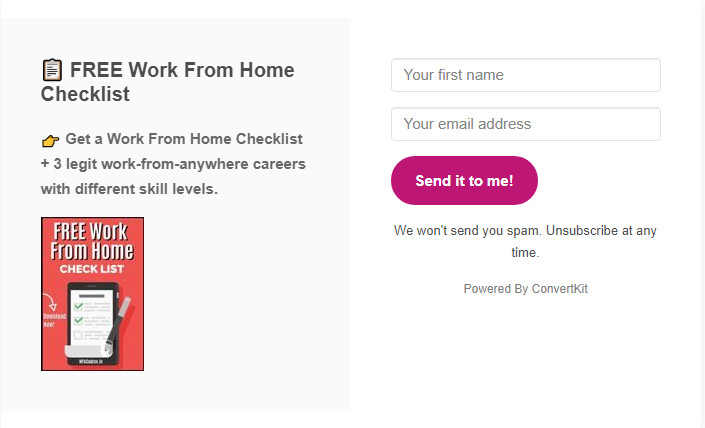 Tasty Pins is a WordPress plugin that allows you to optimize your blog's images for Pinterest, SEO, and screen readers. Your image's alt text should be used to describe what the image is, not to add a description for Pinterest.
Tasty Pins allows you to do both! Set descriptions for your images that will perform well on Pinterest search. Include hashtags, keywords, and whatever else your heart desires.
The AddToAny WordPress plugin is the best sharing plugin I have ever used (and I've tried a lot of them!). Plus it's free and requires no registration, and no user accounts to manage.
The sharing stats automatically roll into your Google Analytics, tying all metrics into one dashboard. Share Counters show official counts for Twitter and Pinterest (in the free version) alongside your share buttons.
Floating Share Bars encourage visitors to share your content with a special share buttons bar that stays in place as you scroll. The AddToAny Follow widget allows visitors to follow your social profiles from the sidebar.
The universal menus react instantly to taps, clicks, and multiple forms of input and device orientations. Sharing on mobile lets you choose between a service's mobile app or mobile site.
AddToAny's lightweight code follows best practices and is optimized to load efficiently from locations all around the world. Accessibility, cross-browser compatibility, graceful fallbacks are a few AddToAny staples.
AddToAny icons are Scalable Vector Graphics, meaning they load fast, are mathematically precise, scalable to any size, and stunning on High-PPI screens such as Retina and Retina HD displays.
Take your Twitter sharing to the next level by adding the Click to Tweet plugin to your blog.
It allows you to take short, snappy quotes and sentences from your blog posts and turn them into easily tweetable content for your readers. Make it simple for your readers to share your blog on Twitter and they will.
I love this WordPress plugin because it helps me keep my old posts alive by sharing them and driving more traffic to them from social media networks like Twitter, Facebook or Linkedin.
You can set time and no of posts to share to drive more traffic. You can read my review of the Revive Old Post plugin here.
The Link Checker for WordPress has made it so easy for me to find broken links and clean them up. I depend on it a lot for blog hygiene and maintenance.
The Link Checker will find all dead links and works for every plugin out of the box. It uses an external service to crawl your website and find broken links and images on your website.
In contrast to search engine tools like the Google Search Console, which only show if a URL on your website is not reachable, it does not matter for the Link Checker if the links lead to an internal or external URL.
The computation costs for your website is also very low because the crawler does the heavy work and just acts like a normal visitor, who visits all pages of your website once.
Note: Every time you install a new plugin, make sure that it is compatible with your version of WordPress, or it could create problems. 
So what did you think of this list of 10 plugins that will take your blog from good to great? Do you have any more to add to this list? Do share them in the comments section below.
Icon made by Freepik from www.flaticon.com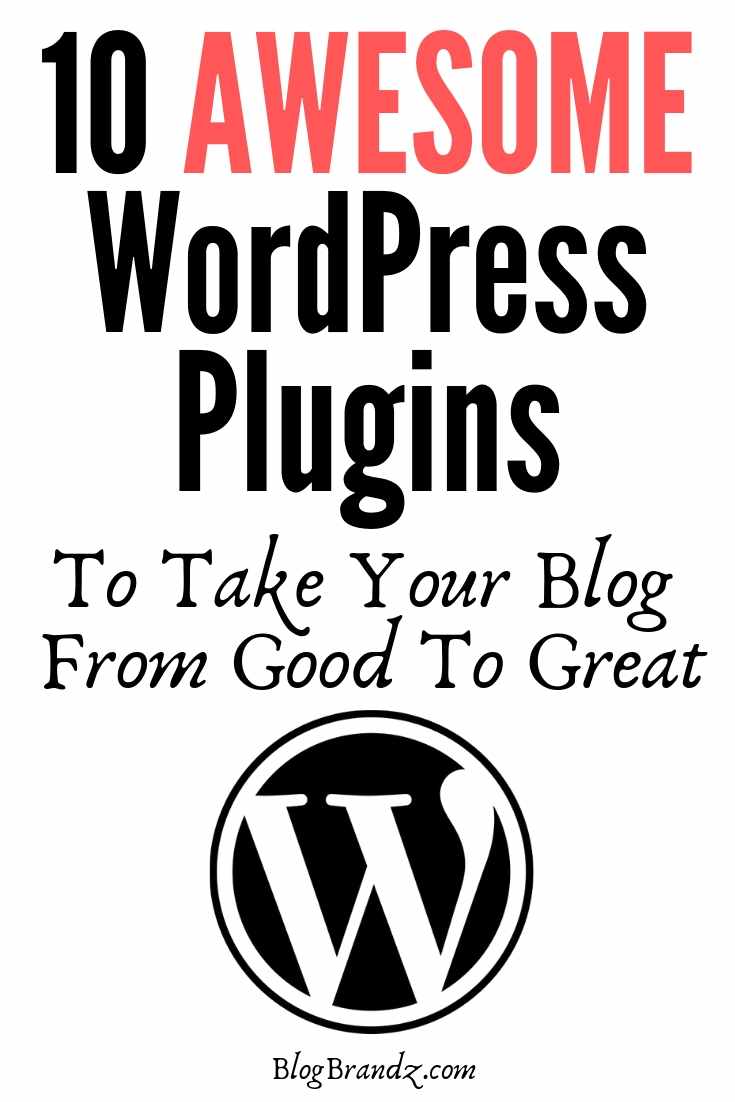 Learn how to set up a WordPress blog in a weekend. Get access to my WordPress Setup Step-By-Step Videos, How To Blog 101 PDF and Private Facebook Group.
100% privacy. I will never spam you.