Learn how to improve your writing skills with this list of the best writing classes, best online writing courses, best online writing workshops, book writing software, authoring tools and online writing tools to get the writing skills training you need to become a bestselling author.
You don't need a creative writing degree to start writing a novel. You can learn creative writing and become a bestselling author, award-winning scriptwriter, successful blogger, freelance writer, or copywriter with some of the best online writing courses and writing classes to help you learn creative writing for beginners.
This list of the best creative writing courses, top creative writing programs, creative writing tools, creative writing apps, and creative writing resources will help you write that bestselling novel.
Want to learn how to write a book? You'll learn about the best book writing software, authoring tools, novel writing software, book promotion software, book writing resources, and book editing software for writing a book template, formatting and publishing your book.
Write your award-winning script for movies or television with the best script writing classes, script writing software and script writing tools available.
Keep in mind that even the best writing software, no matter how good it is, can't write your novel or non-fiction book for you. It can only help you get there faster.
If you've only been using free Google writing tools like Google Docs, this list will introduce you to some of the best online writing tools, free writing apps and editing software you may never have heard of.
Join my Facebook Group for Writers and download this list of Book Writing Resources as a PDF.
.
Do you love writing fantasy? Fancy becoming a bestselling fantasy author? Love attending free writing classes? Then sign up for ProWritingAid's Fantasy Writer's Week which kicks off on February 22 and runs until February 26. The best part? It's FREE!
ProWritingAid's Fantasy Writer's Week is an entire week jam-packed with writer workshops specifically designed for fantasy authors. It will be jam-packed with free events for fantasy authors including live sessions from bestselling fantasy writers like TJ Klune, Angela J. Ford, David Farland, and Stephanie BwaBwa, as well as workshops on topics like world-building and fantasy editing. There are even software demos of products you can use to create your fantasy bestseller!
All the writer workshops will be available via replay, so you can sign up anyway and watch the sessions when it's convenient. You can learn more, see all the session names, and register for this free event here.
Free Writing Classes For Authors
Looking for free writing classes by bestselling authors? Subscribe to the best online writing courses to overcome writer's block and get a step-by-step guideline to write your book.
In his Free Webinar, 5 Steps to Planning & Publishing a Best-Selling Book, best-selling author of 80+ books, Brian Tracy, will show you his techniques for choosing a topic and book title as well as finding out exactly who your reader is to ensure you have a page-turning book that sells itself. His book writing courses for beginners are some of the best non-fiction writing courses online.
In his Free 20-Step Author Quick Start Guide, Brian Tracy lists 7 tips to quickly and easily organize your book, secret writing exercises to improve your writing speed and a simple plan for getting your book into publishers' hands immediately.
In this free 7-day writing course, award-winning Book Writing Coach, Lisa Tener shows you how to write a book and create a compelling book proposal to get published or self-publish.
This free book writing course from Lisa Tener includes 7 email lessons, 2 audios for writing in the zone, and a template to create daily motivation.
Discover how her award-winning book writing and creativity courses, editing services and expert advice can bring your book to life®. Experience a new world of possibilities as a published author.

Book Marketing Courses: Create An Author Brand
Learn how to grow your audience on autopilot and sell more books and other products – without being "sleazy".
This is the exact system that bestselling author, Nick Stephenson, used to grow his business from $0 to over $1,000,000 in 24 months and is used by thousands of my students worldwide.
Your First 10,000 Readers is his proven step-by-step system to grow your audience and sell more books (without being sleazy).
Whether you write fiction or non-fiction books, this free training will show you:
How to get results – Use this three-step formula to focus on the marketing that brings results: how to grow your audience, find more readers, and sell more books
How to turn traffic into raving fans – the exact system to convert random book browsers into committed subscribers and paying fans
How to Sell without being sleazy – Use this system to launch your new titles to raving fans, and promote your existing work to new people
You'll also get a free case study that will show you how one author boosted sales from $20 a month to $3,000 a month using this system.
Learn how to find your first 10,000 readers with Nick Stephenson's free Reader Magnets eBook. This is the exact system he used to add tens of thousands of engaged readers to his mailing list.
Learn how to grow your audience on autopilot – join 25,000+ other authors & download "Reader Magnets" for free today.
Promote your books by building an author platform. Learn personal branding for authors and start building an author brand with free books on marketing yourself. Creating Brand YOU is a 21-step personal branding process to take you from no digital footprint at all to a well-established online presence.
Book marketing and book promotion are not easy when you don't have an author brand. Get a 21-step process for writer's branding when you download Creating Brand YOU: 21 Steps To A Powerful Personal Brand.
When you subscribe, you'll get access to a PDF of the best book writing, book marketing and book promotion resources for authors and my bestselling eBook, Be The Expert.
You'll also get a Printable Personal Branding Worksheet to help you create a powerful personal brand statement that reflects your authentic personal brand values.
Get access to my Free Blogging For Beginners course to help you start building an author brand and the link for my the Creating Brand YOU Podcast for author branding examples and author platform examples.
Here are all the goodies you get when you subscribe:
✔ Creating Brand YOU eBook PDF – updated for 2021
✔ Be The Expert eBook PDF
✔ Printable Personal Branding Worksheet PDF
✔ Book Writing & Book Promotion Resources PDF
✔ Blogging For Beginners Video Course
✔ Blogging Resources Cheat Sheet
… and much more.
Become an award-winning author! Book awards grant instant credibility and influence booksellers and buyers alike. They grab the attention of bookstores, publishers, libraries and readers, which can translate into increased sales.
If you place in the contest you'll be able to add the Readers' Favorite award seal to your book and all other marketing materials as well as identify your book as an "award-winning book" and you as an "award-winning author." Contestants range from first-time authors to New York Times bestsellers and celebrities.
Click here to enter your book in the Readers' Favorite Book Award Contest!
Susan Harrow's How To Get A Six-Figure Book Advance book writing program will show you how to develop your idea into a book that sells, so you land a book deal, instead of languishing in the giant slush pile of unpublished authors.
Get your book out of your head and into the hands of the right agent and publisher.  In this 4-week live online class and book proposal adventure, you'll get the clarity, guidance, accountability and insider secrets you need to finally write a top-notch book proposal for your non-fiction book.
Fast Track Your Book Proposal is a 4-8 week program that will show you how to:
Take your book from idea to book proposal in as little as 4-8 weeks.
Maximize your time, energy and efficiency so you can start and easily finish your book proposal without completely putting the rest of your life on hold.
Write your best book… the one you truly want to write. Not some fill-in-the-blank knock-off.
Avoid getting stuck, stalled or derailed.
Structure and title your book so it resonates with your target audience.
Write a book proposal that's professional, polished and compelling.
Rest assured that your book and book proposal has "the right stuff" to catapult your career to the next level of success and fill your life with new, exciting possibilities.
Get the straight scoop (and insider secrets) on how to write a polished book proposal that captures the interest of agents and publishers.
Today, self-published books have a better chance than ever of making it big. People don't care how a book is published, as long as the book is good.
But publishing house or not, you're still responsible for marketing your own work. In the Amazon Bestseller Blueprint, you'll get the exact step-by-step marketing blueprint to boost your book to bestseller status.
Best Online Creative Writing Courses & Programs
Wondering where to study creative writing and kick-start your creative writing career? Learn creative writing for beginners with the best online creative writing programs at one of the best creative writing schools online.
The fact that you can study creative writing techniques and improve your creative writing skills with these bestselling authors and Masters who are teaching creative writing online for the first time, makes Masterclass one of the top schools for creative writing.
Get creative writing examples, creative writing tips, creative writing exercises and creative writing activities to ignite your creative spark. Because these creative writing courses are all available online, you can take these creative writing courses in India or anywhere in the world.
Learn how to write a book with the best book writing classes, book writing workshops and online writing classes by bestselling authors.
Learn how the author of The Handmaid's Tale crafts vivid prose and hooks readers with her timeless approach to storytelling. Called the "Prophet of Dystopia," Margaret Atwood is one of the most influential literary voices of our generation.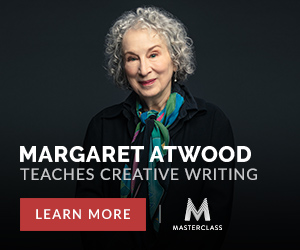 In her first-ever online writing class, the author of The Handmaid's Tale shares creative writing tips and teaches how she crafts compelling stories, from historical to speculative fiction, that remain timeless and relevant. Explore Margaret's creative process for developing ideas into novels with strong structures and nuanced characters.
Transform your storytelling. In his first-ever online class, Malcolm Gladwell analyzes his own works to reveal his unique creative process. In 24 lessons, the author of Blink and The Tipping Point teaches you how to find, research, and write stories that capture big ideas.
Craft stories that captivate by learning how Malcolm researches topics, crafts characters, and distils big ideas into simple, powerful narratives.
James Patterson, currently the best-selling author in the world, is best known for his many enduring fictional characters and series, including Alex Cross, the Women's Murder Club, Michael Bennett, Maximum Ride, Middle School, I Funny, and Jacky Ha-Ha.
Having mastered the art of creating complex and memorable characters, he shows you how to start writing your own best-sellers and reveals his secrets from getting your reader hooked from the very first line to making your character stay with your reader well beyond the last page.
James offers tips for getting into the proper mindset and staying focused, productive, and motivated, which is an essential first step to writing a best-seller.
He shows you how to recognize a great idea and figure out if it's worthy of your effort by spelling out the techniques he uses to generate his ideas and then separate the good ones from the less compelling ones.
James' secret weapon is a comprehensive outline and he'll show you how he sets himself up for a fast and successful first draft. He also shows you how conducts his research and how he incorporates it into his writing in a thoughtful way.
He has never shown the outline for his best-seller Honeymoon to anyone (not even his publisher) until now. But you get access to it in your Class Workbook so you can follow along with the outline provided as he further explains his process.
Click here to join James Patterson's Writing Masterclass
Best Online Script Writing Classes
Get access to the best online screenwriting classes and scriptwriting classes from award-winning masters of screenwriting at Masterclass, one of the best schools for writing.
Aaron Sorkin wrote his first movie on cocktail napkins. Those napkins turned into A Few Good Men, starring Jack Nicholson. Now, the Academy Award-winning writer of The West Wing and The Social Network is teaching screenwriting in this script writing course.
In one of the best screenwriting workshops online, Aaron Sorkin teaches you the craft of film and television screenwriting in 35 exclusive video lessons. You'll learn his rules of storytelling, dialogue, character development, and what makes a script actually sell. By the end, you'll write screenplays that capture your audience's attention.
When Shonda Rhimes pitched Grey's Anatomy she got so nervous she had to start over. Twice. Since then, she has created and produced TV's biggest hits. This screenwriting course includes 6+ hours of video lessons, where Shonda teaches you her playbook for writing and creating hit television.
In her screenwriting class, Shonda teaches you how to create compelling characters, write a pilot, pitch your idea, and stand out in the writers' room. You'll also get original pilot scripts, pitch notes, and series bibles from her shows. Welcome to Shondaland!
Best Book Promotion Software For Authors
KDSPY is one of the best book promotion tools an author can have in their toolbox for finding the right category to get ranked on Amazon Kindle. It helps in identifying keywords and tracking your books and those of other authors for sales ranking.
Get revenue metrics, keywords, competitor research, book tracking, and more at your fingertips. Many authors have grown their platform, their book sales, and their income by leveraging the research tools and competitor insights gained with KDSPY.
Book descriptions are your last chance to convert a shopper into a buyer, so you better do it right. You're allowed to use HTML to make your description look great. Don't know how? No problem. This tool will do it for you.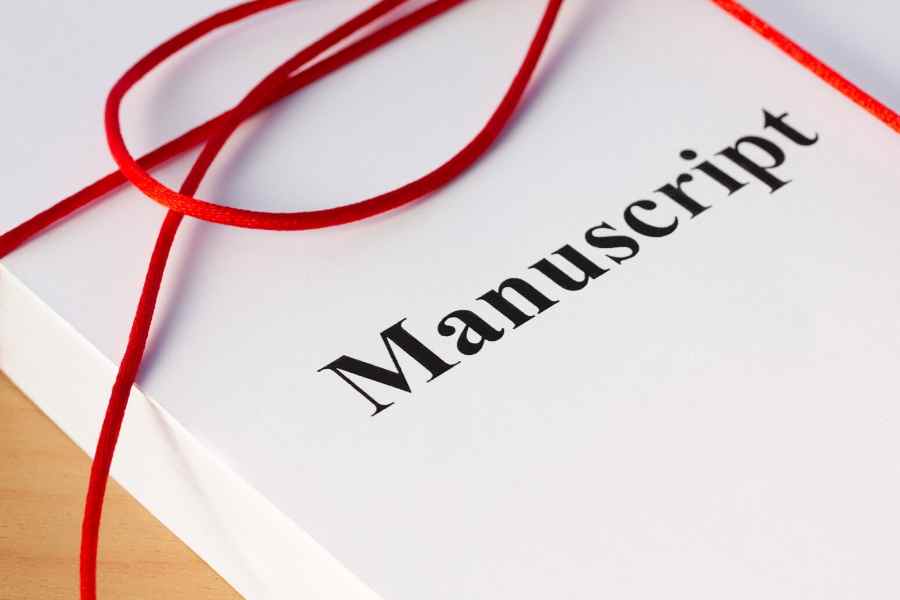 Best Novel Writing Software
Writing a novel requires more focus, creativity and imaginative power than writing non-fiction books. That's why fiction-writing software and novel writing tools can make your journey as a fiction writer or novel writer easier.
AutoCrit is the best novel writing software you can get. This online manuscript editing tool enables fiction writers to quickly and effectively self-edit their work anytime, anywhere. This story writing software gives step-by-step recommendations for improving your manuscript in over 20 areas with the click of a button.
The AutoCrit book authoring software studies millions of published books and then connects you with top editors and agents and works with authors just like you to understand what makes a successful book.
Autocrit's story writing tools make writing a novel easier by helping you compare your manuscript with the bestselling works of the same genre, making it one of the best fiction writing tools.
Although it's not a free novel writing software, AutoCrit is a true fiction writing coach that helps you hone your manuscript and fine-tune it for your chosen genre making it one of the best novel writing tools online.
This creative writing tool is for authors and storytellers who have the resources to invest in high-tech writing software, but the website of this novel software also offers free and fun resources that show fiction writers how to write a novel.
Writing Superpower Quiz – What's your writing superpower? Do you handle pacing like The Flash? Grip your readers' minds like Professor X? Take this quiz to find out!
Three Red Flags – Conquer the five-minute agent assessment that can make or break your novel. Discover the three biggest manuscripts "red flags" that send agents and publishers running for the hills, and know exactly how to fix them – so you can escape the slush pile and make your stand on the shelves.
Free World Builders Workbook – A "must-have" planner for visionary authors. Know your world inside out, and take your readers on the trip of a lifetime with the help of our indispensable World-Builder's Workbook.
The Secret Formula To Publishing a Bestselling Novel – Discover the three simple ingredients behind books readers adore without struggling for weeks over which parts to chop down and get a complete, 80+ page self-editing guide.
120 Writing Prompts – Kick-start your creativity and lockout writer's block with these 120 genre-focused writing prompts.
Autocrit's Writer's Room provides inspiration, tools, and resources for fiction writers.
Plot Factory is an online collaborative story planner that lets writers plan, organize, and write stories & fictional universes. Craft your universe, forge rich characters, write unique stories with Plot Factory. You can plan your stories or just start writing the first chapter.
Organize complex projects and write high-quality stories with the advanced manuscript editor. Narrate your stories with life-like voices. No installation required. Work from anywhere — even your phone. Track your daily, weekly, and monthly word stats. Set a goal and see a visual account of your progress.
Best Book Editing Software & Services
Looking for the best editing tools and services for writers? Check out the options below.
With Manuscript Critique services from Scribendi, you can get an expert opinion on your manuscript's prospects and valuable advice on how to improve it.
Everyone needs an unbiased critique of their work. Sharing your manuscript with friends, family, and colleagues may get you some pats on the back, but none of these people can give you the honest and objective manuscript critique that you need to take your work to market.
If you want to increase your chance of success, you need the unvarnished opinion of an experienced, professional editor. If this sounds like you, Scribendi's Manuscript Critique service is just what you need.
You can use this service for:
Novels, novellas, and short stories
Plays and screenplays
Poetry
General nonfiction (memoir, biography, self-help, gardening, etc.)
Reedsy is a free book writing software that takes care of the formatting and conversion of your book even before you've finished writing it.
Its features make it one of the best collaborative writing tools, making proofreading and editing a whole lot easier. Use this free writing software to set themes, choose templates, edit and format your book.
Say goodbye to managing chapter revisions with your editor and co-authors by email. Work together on your manuscript in real-time, tracking changes, editing prose and making comments.
Best Creative Writing Apps
Creative writing apps can make the creative process of writing your novel so much easier. Here are some of the best creative writing tools you can find online.
This creative writing tool offers auto-editing options to make the text look crisper and more comprehensive by eliminating clichés, padding words or anything unnecessary.
If you're looking for creative writing software that offers creative writing prompts and suggestions on developing characters and creating attractive storylines, this professional writing and editing software is the best writing software for you.
Best Book Writing Software
Looking for the best writing apps to help you write your books, blogs, speeches, novels, and even create courses? Look no further.
Scrivener is one of the best tools for writing a book and the secret weapon people like Joanna Penn, Michael Hyatt, Jeff Goins, use to write books, blogs, speeches, novels, and even create courses with.
This book writing app is for serious writers whose only purpose in life is to write. It doesn't matter if you're writing copy, a series of blog posts, or your next epic fantasy novel.
Many writers who were using Microsoft Word for writing have already switched to Scrivener because of its flexibility in editing, formatting and organizing the book for self-publishing.
Scrivener does have a learning curve, but you can master Scrivener in as little as a week with the Learn Scrivener Fast program, the most comprehensive and easy-to-use guide to Scrivener.
Scrivener is one of the writing tools for writers that also works as a screenwriting software. It offers some advanced creative writing tools for plotting and data transfer features to publish the story on platforms like iBooks, making it the best app for writing a book.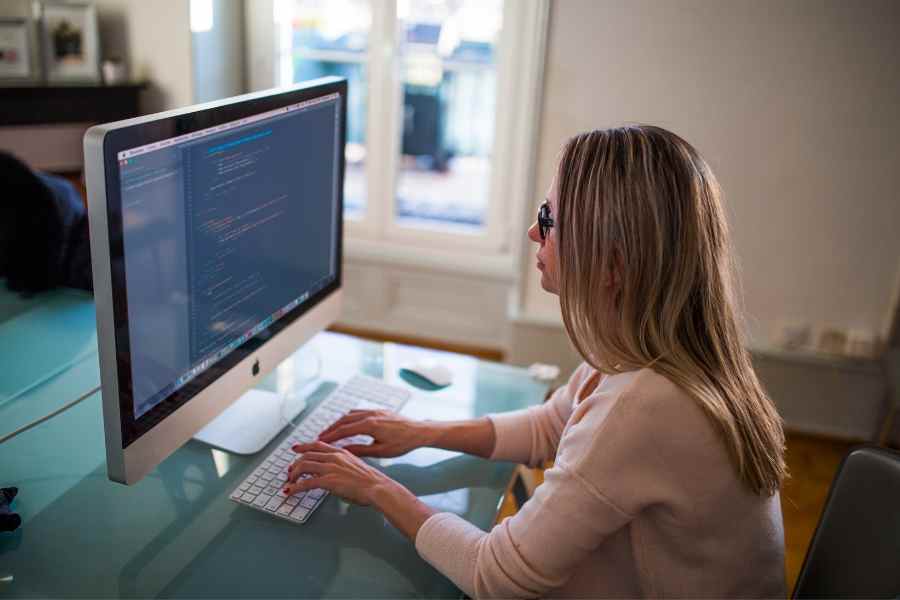 Best Script Writing Software
If you want to write scripts for movies, television, or Netflix and are looking for the best online screenwriting programs to help you collaborate better with your team, you'll find some of the best scriptwriting software below.
Fade In Professional Screenwriting Software is the most advanced software used by professionals writing for motion pictures, television, video games, the stage, radio, and more.
It's scriptwriting tools offer support for multiple languages, tools for outlining, organizing, and navigating, plus extensive screenplay formatting and robust functionality for managing rewrites and revisions. It's the best script writing software available for Windows, Mac, Linux, iPhone/iPad, and Android.
KIT Scenarist is a screenwriting app for creating screenplays which oriented at international standards in the field of film production.
The program has a very intuitive interface and is a full-featured studio for creating stories from the birth of the idea and before the transfer of the script to production.
KIT Scenarist version for desktop computers is Free and Open Source software, but mobile versions of the program are distributed on a fee basis.
Movie Magic Screenwriter is an award-winning software for writing screenplays, stage plays, teleplays, musicals, comic books, novels, short stories and is the Preferred File Format of the Writers Guild of America, west (WGAw) online screenplay registration service.
StudioBinder is the world'​s leading video, photo, TV & film production management software that provides a seamless production workflow — all in one place. It helps you get a birds-eye-view of progress, share your calendar and keep everyone in the loop, see potential conflicts, and plan more effectively.
WriterDuet is professional screenwriting software built for collaboration with features like real-time co-writing, intuitive commenting, and in-app text and video chat. You can brainstorm, organize, and create mind maps, scene cards, and tools for every part of your project.
With this screenwriting software, you can write from anywhere, on any device with auto-sync, mobile app, and online-offline desktop app and discover perfect formatting, stats and reports, production tools, and compatibility with virtually any file type.
Best Plagiarism Checkers 
When it comes to web content or business content development, or even academic content and research papers, checking for plagiarism is a must.
It's not that you'll likely to copy from others, but often your thoughts may turn out to be similar to someone else's and show up in your writing in the form of the exact phrases and words that the other person used.
Plagiarism checkers are content writing tools that can help you identify potential similarities and protect you from copyright infringement.
Copyscape is, by far, the most authentic plagiarism checker online, giving you the best results, as well as comparing texts from other sources to spot any similarities.
You need to buy credits to check the plagiarism ratio of your content, with the minimum price of credits stands at $5, and if you buy with PayPal, it's $10.
Best Editing Tools For Writers
If you're looking for the best writing editor app online you can try out these editing tools for writers.
ProWritingAid is the only writing improvement software that offers world-class grammar and style checking combined with more in-depth reports to help you strengthen your writing.
This is a grammar checker, style editor, and writing mentor in one package. ProWritingAid's unique combination of suggestions, articles, videos, and quizzes makes writing fun and interactive.
Try out their Free Editing Tool here.
Grammarly is the best online editing tool for writing that checks for 250+ types of common and advanced English grammar rules.
This online writing editor scans your text for common and complex grammatical mistakes, spanning everything from subject-verb agreement to article use to modifier placement and offers accurate, context-specific suggestions to make your work shine.
Grammarly makes sure everything you type is clear, effective, and mistake-free whether you're on Gmail, Facebook, Twitter, LinkedIn, and or anywhere else you write on the web.
Writers Work is a resource that offers tools and resources to help guide you on your way to a career as a freelance writer. Their document editor has built-in grammar and style checking to make sure you're always sending top quality work to your clients. You can also get career training, writing tools, an online portfolio, and more.
The Hemingway app is an amazing editing tool that uses AI to identify errors in the text via natural language processing. Once you paste the text in it, it will identify areas with too complex sentences that can be simplified.
This online content writer tool also offers effective suggestions to turn passive voice sentences into active voice and get rid of excessive adverbial phrases.
Best Copywriting Tools
Looking for blog writing tools to help you write more compelling and magnetic headlines that make visitors click through and read your blog? These copywriting tools will help you do that.
Fresh Title is the world's most powerful title creator and title analyzing software for content marketers. It will help you instantly create hundreds of highly responsive titles and headlines for any content.
The Instant Title Builder gives you instant access to thousands of proven titles and headlines for any content using 4 powerful built-in tools. It quickly generates over 830 powerful and proven titles or headlines by answering a few simple questions about your product, service, or subject.
Quickly crank out amazingly powerful, "traffic-getting" titles for your blog posts and sub-headlines for your post or blog page content. Get instant access to over 350,000 proven headlines and over 70,000 email subject lines for an endless source of content ideas.
Headlines are the first thing that your readers will notice about your content, you need to compose powerful ones to create an impact.
Besides their well-known Headline Analyzer, Coschedule also offers an Email Subject Line Tester for creating click-worthy subject lines, and a Social Message Optimizer to help you craft powerful messages for every social network.
Additional Services For Authors
People do judge books by their covers. Fiverr is one of the best marketplaces for hand-crafted and professionally designed book covers at an affordable rate and I highly recommend Design9Creative's book cover design service.
If you prefer creating audio-first versions of your books or need to transcribe your podcast, you'll need a transcription tool or service to transcribe audio to text. Get Otter with 1-month free Premium Pass by signing up here.
Free Google Writing Tools
Looking for the best free book writing software for beginners? Google's free word processors for writers work for writing any type of book, article, blog, academic paper and research paper.
This free online writing app comes with auto-save and other features so you don't have to worry about the safety of your document, as long as you don't delete it yourself.
With such an awesome range of book writing software, novel writing apps, story writing apps, screenplay writing software, online writing tools for writers and editing tools at your disposal, there's nothing holding you back from becoming a bestselling author, professional scriptwriter, blogger or copywriter.
The internet offers endless options to improve your writing skills. All you have to do is make the best use of it. So, what are you waiting for? Get started on your journey as a successful writer, bestselling author, scriptwriter, blogger or copywriter today.
More resources & courses for writers:
Learn WordPress For Beginners Free
Free Blogging For Beginners Course + Blogging Cheat Sheet + Personal Branding eBooks
100% Privacy. We will never spam you.