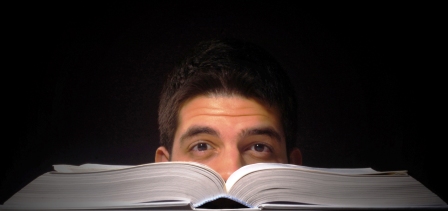 Promoting a book has changed a great deal nowadays. Most publishers will not even consider publishing an author who has not built a platform of readers hungry to read their books.
One of the best tools you can use to start building an author platform is a blog. Here are five reasons why.
1. Blogs are not "salesy"
As writers, we are often wary of sounding salesy in promotions for our books. We veer away from any sort of marketing that makes us feel cheap or hypey. Too much marketing talk puts us off from the very crucial task of promoting our book to boost sales.
Blogs are a tool for communication, and are not a sales letter. They are like writing a letter to your readers and allow you to showcase your writing talent and book excerpts as well as your promotions without sounding salesy or putting off readers.
2. Blogs allow you to use your passion, i.e. writing, to capture an audience
Blogs are a tool that allow you to use your natural talent for writing to reach out to your audience and build a relationship with them. Many good books have started out as blogs and vice versa.
Most writers take to blogging like a fish to water. Blogs are the writer's essential medium to feature samples of your writing, capture subscribers and keep in touch with readers and potential book buyers.
3. Blogs are inexpensive and easy to setup
The cost of setting up a blog can range from free (on Blogspot.com or WordPress.com) to less than $50, including the price of a domain and paid hosting. You can use free or paid themes to design your blog or add it to an existing website.
Many bestselling authors have built up massive followings by blogging on free sites, like Game of Thrones author, George R.R. Martin who blogs at http://grrm.livejournal.com
4. Blogs boost your commitment to your art
For most professional writers, writing is a discipline that must be followed every day. Committing to write a blog regularly keeps your writing skills sharp, even on days when you don't feel like writing.
5. Blogs help you grow a committed readership
Blogging is a way of telling your readers that they will hear from you, come rain or shine. Knowing that your favourite author is going to update their blog regularly keeps readers coming back for more.
Blogs are also easily shared with others and the social media component of blogging can alone ensure that your posts go viral, especially once you have built a loyal readership of fans who love your writing.
Read also: Best Writing Classes, Authoring Tools And Book Writing Software
Image credit memoossa