Marketing a self-published book is not easy. These book promotion and book marketing strategies for self-published authors actually work to sell books.
You've spent hours researching, writing, and self-publishing your book. Now, you want to reap the benefits of selling it yourself. But how do you promote your book and get more sales?
Too many new authors believe that once their book is written and published, the sales will just come pouring in and they will make a bundle. Sadly, this illusion is shattered when they receive a royalty check.
Why book signing events don't work
Many new authors feel their only way to success is through book signings and bookstores stocking their books. They're wrong! Here's why book signing events don't work.
While in large cities with good promotion, a book signing event or book reading event may result in as much as a few hundred one-time sales, smaller venues can expect less than 10 sales.
Is this worth the 2 hours or more that you spend at the event? And that's not counting all the preparation time and effort of marketing the event, the expense of creating your book promo materials, and any displays that you designed and possibly paid for ahead of time!
These venues do not pay authors to host an event, so any sales they do get will not even cover the traveling costs, hotel costs, meals, parking, or supplies – let alone the time they put into it.
Nor do they result in long-term sales, as the books only sell during the few days around the event. Bookstores can realistically stock less than 1% of the millions of books available on the market and their discount with the publisher or distributor is large.
Authors are paid royalties only on what their publisher has received. So is all the time and effort going into getting spots on bookstore shelves worth it?
"Bookstores are lousy places to sell books," said self-publishing guru, Dan Poynter in USA Weekend. "Find the places where your audience gathers and sell directly to them. If your book is about cats, go to pet stores."
"Bookstores are lousy places to sell books." ~ Dan Poynter
5 book promotion tips that actually work
What self-published authors need to do is figure out where their book promotion efforts will bring the best results that result in long-term sales.
Here are 5 book marketing strategies that work for self-published authors:
The truth of the matter is that your book promotion and book marketing campaign starts even before your book is released!
To start selling your book, you must understand your target audience and know exactly who will be interested in purchasing your book and sharing it with their friends.
Ideally, you should have done this research even before you started writing your book because bestselling writers know who their target audience is even before they type a single word!
They know what their audience wants and what sort of topics they are looking for so when it comes time to sell their book, they already have a large list of readers waiting to snap it up.
This book marketing course by Nick Stephenson will show you how to grow your audience on autopilot, launch your new book titles to raving fans, and promote your existing work to new people so you can sell more books.
But first, you need to create an author website and start building an author platform. Today, there are many services that offer cost-effective websites to self-published authors.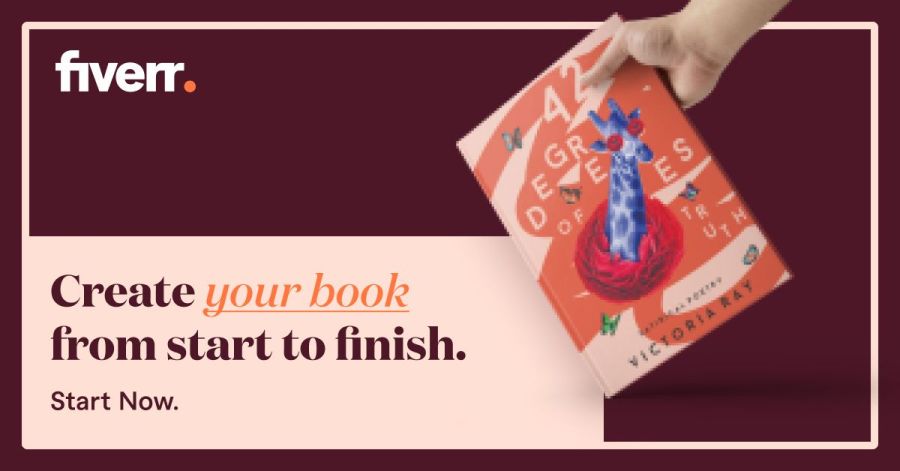 Create compelling book promo materials that will help your book stand out among the hundred thousand or more new books released annually. Check out these author branding examples if you need some book marketing tips and inspiration on branding for authors.
Once your author branding website is up and running, you can send out a press release or hire a book marketing agency to help build traffic to your website.
The Linking News Press Release Distribution Service will get your press release featured on ABC, NBC, CBS, FOX, and more by posting it on reputable news and media websites.
You don't need to be a technical genius or have a lot of money to take advantage of all the available book marketing services and create a writer platform. But you do need to promote your book online to reach the broadest possible market and create buzz.
You can find the best book promotion websites that work for your price range in this list of book promotion sites by Reedsy. In your online copy, be sure to let readers know why they should read your book right away, and provide reader reviews to build credibility.
Also, share a story about your background and journey as an author to set you apart from others in your genre. If you're planning to self-publish on Amazon Kindle, you'll need to learn Kindle promotion tips to sell your book on Amazon.
So, get on the waiting list for Mark Dawson's Ads for Authors advanced course where you'll learn everything you need to know to sell more books with powerful Amazon and Bookbub promotions.
Once you know your target market, look at the places they shop and spend their leisure time. What online blogs and magazines do they watch, read and listen to on a regular basis? Which social networks do they hang out on?
You can partner with influencers or hire book promotion services to build word-of-mouth or give books away during podcast interviews or get involved with charitable activities.
In Geoff Affleck's free eBook on 10 Ways to Build Your Author Platform, you'll learn how published and aspiring non-fiction authors can grow their email list and build an author brand.
You'll also learn how to reach more people with your message, get more speaking and publicity, and create profitable relationships with marketing partners to sell more books.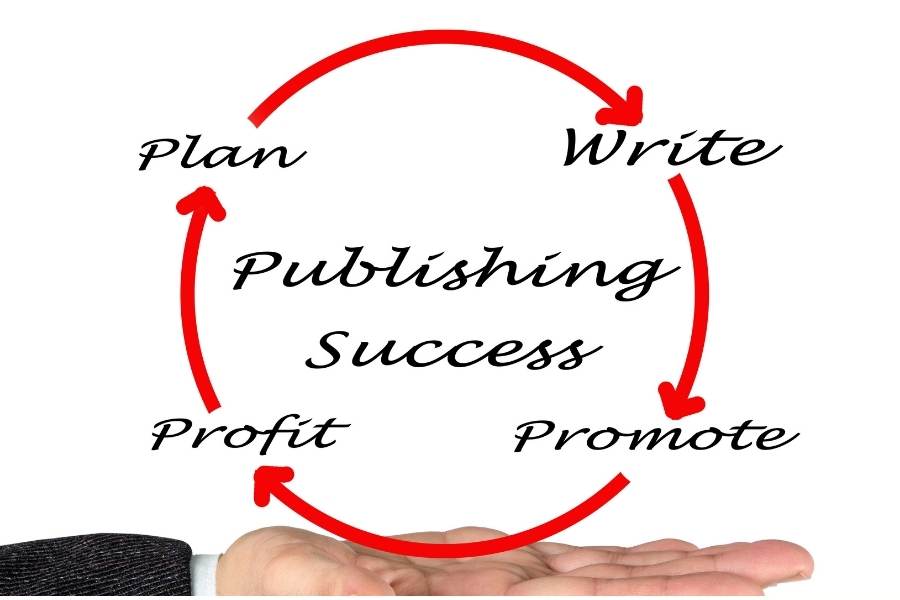 #2. Participate in book awards and contests
Book awards grab the attention of bookstores, publishers, libraries, and readers, which can translate into increased sales.
If you place in a book contest, like the Readers' Favorite Book Award Contest, you'll be able to add the award seal to your book and all other marketing materials as well as identify your book as an "award-winning book" and you as an "award-winning author."
Contestants who participate in this contest range from first-time authors to New York Times bestsellers and celebrities. So, winning an award will give you and your book instant credibility and influence booksellers and readers to buy your book.
#3. Send ARC books to influencers & reviewers
What is an ARC book? This is an advance reading copy or advance review copy of your manuscript. It is also called an Advance Reader's Edition (ARE).
This free copy is usually given by a publisher to booksellers, librarians, journalists, and celebrities, or as a giveaway or contest prize before the book is printed for mass distribution.
You can email ARC book copies of your manuscript to influential people who will build buzz about your business. You could even ask them for reviews that you can print on your book cover and include in your book promos before it goes to print.
If you're a good speaker, you can give presentations to groups catering to your target audience. Speak at local networking events and offer valuable information about your book's topic without being too salesy.
Don't be shy to talk about your book, carry a copy around with you, and look for every opportunity to mention it. Offer to send an ARC copy or published copy to those willing to write a book review.
Another book promotion tip is to leave a few copies of your book at your local bookstore or library. If visitors pick up the book and read it, the bookstore may decide to stock it and contact you to purchase additional copies.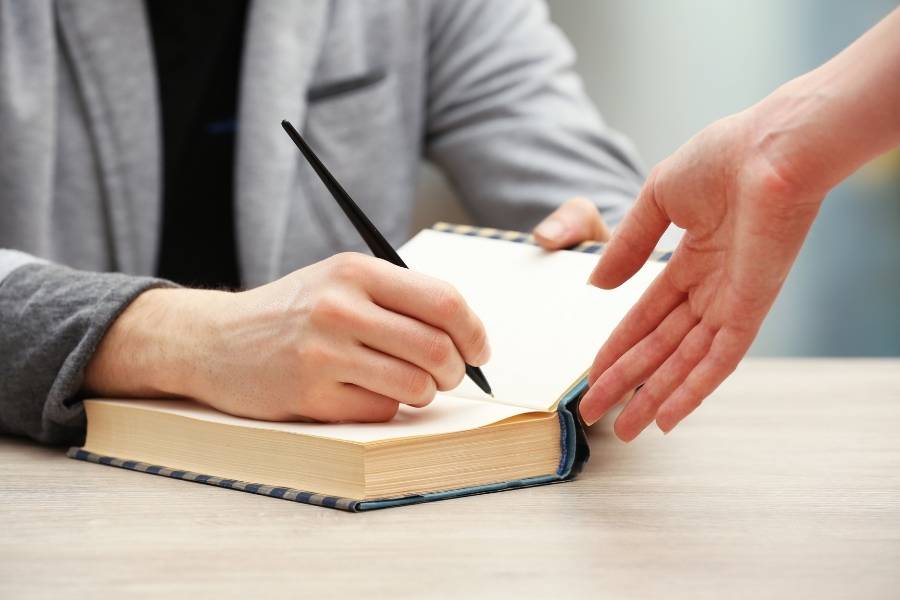 #4. Leverage your business relationships
If you used an online to publish your book, advertise on their site. If you used a local printer, ask if you can leave a few copies at their front desk.
If you're a coach who works with large corporate organizations, you could offer to give them a few free coaching sessions in exchange for purchasing your book in bulk and distributing it to all their employees.
You can partner with a group of authors who target the same audience, and create what Nick Stephenson calls "Reader Magnets," so you can all build a bigger list of potential readers and sell more books.
Visit local establishments and put up a flyer about your book on their notice boards. If you're a regular customer, many of these businesses will be happy to help you and the local economy.
Perhaps you can print out small calendars, checklists, bookmarks, and other merchandise to promote your book while offering something of value to potential readers.
When preparing this merchandise, consider how it could benefit the business and customers. Use your imagination, but always keep the customer's benefit in mind.
#5. Venture outside your target market
After you've exhausted all avenues that target your ideal audience, start marketing your book to other groups outside your target market.
Look for secondary sources that may be interested in purchasing your book as a gift for a friend, co-worker, or family member. Perhaps you can partner with a business, charitable organization, or hobby group related to your book topic?
You can create newsworthy events to draw attention to your book, as these activities don't necessarily cost a lot of money.
In this course on how to get featured on CNN, ABC, and NBC for free, you'll learn how to craft stories and create events that can get you featured on major media outlets for free and get insider tricks and tips to get coverage in major media outlets with no marketing budget.
You just need to think of some creative ways to highlight the unique benefits of your book and take the extra time and effort to plan, coordinate, and follow through with your ideas.
Keep in mind that book marketing is a long-term campaign that will reap greater rewards as the results of your book promotions continue to snowball.
Spend some time learning all about book marketing for authors so you can develop a long-term book marketing plan and stick with it. Marketing self-published books take time and your book marketing strategies are likely to adapt and evolve as time goes by.
Start by focusing on your target audience, work on the business relationships you already have, and tap into your creativity when you promote your book. Soon, you'll be on your way to becoming a bestselling author!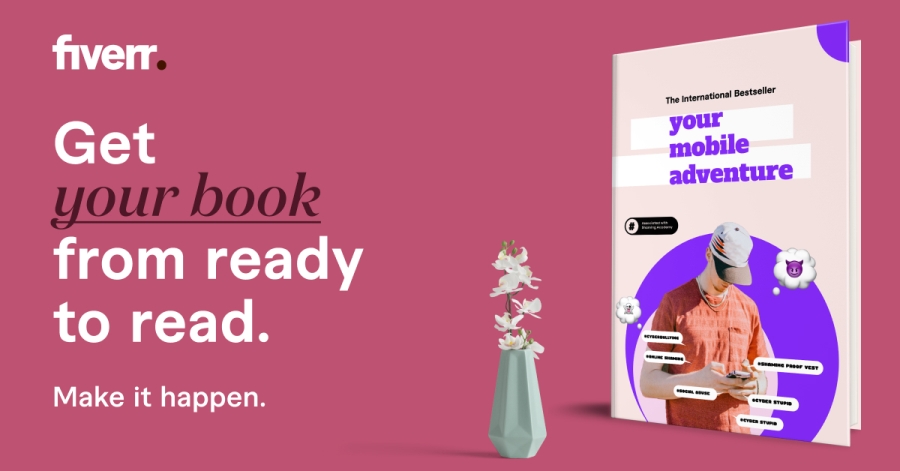 More book marketing & book promotion tips
---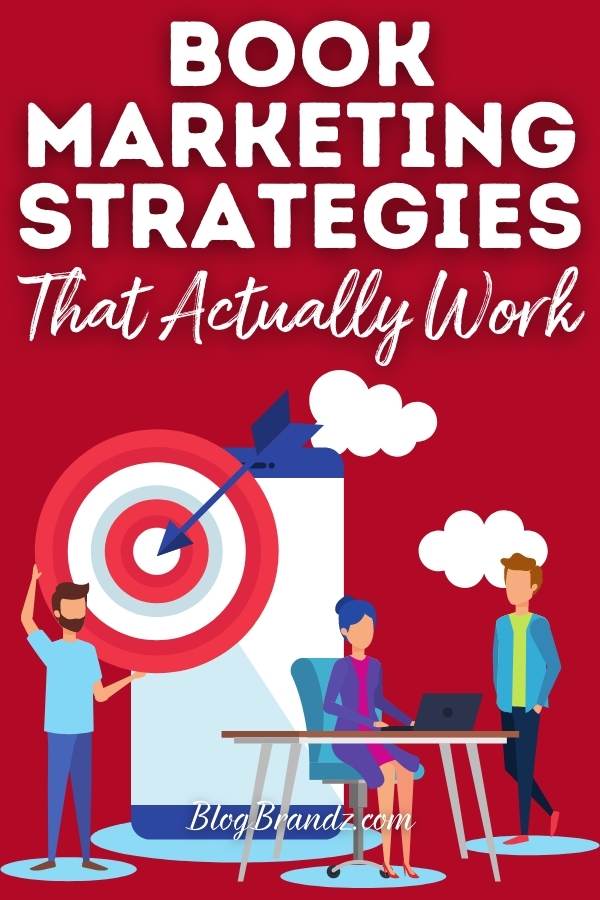 © 2021 – 2022, Priya Florence Shah. All rights reserved.