Although Google keeps changing its algorithm, the basic rules of boosting blog traffic don't change much. Here are some essential tips to boost blog traffic.
To have a successful blog you need a lot of traffic. Research has found that as most websites get fewer than 5,000 users a month and, as Neil Patel says in this article on Forbes, "It can take a long time to build a solid following of 20,000 unique monthly visitors."
5 Basic Tips To Boost Blog Traffic For Beginners
These essential tips to boost blog traffic have not changed much even though Google keeps changing its algorithm. Here are the basic rules of boosting blog traffic for beginners that are not likely to change.
1. Write Content for your Target Audience
Too many content creators, copywriters, and bloggers waste time writing on generic topics. Without writing targeted content aimed at solving a specific problem for a specific group of people, you will just end up on random topics.
While this may seem like a good strategy for new bloggers, professional or pro-bloggers know that this approach will not bring results.
If you want to increase your site visitors, you need to focus on your target group and its pain points. If you understand the target audience well, you will know what their needs and problems are, as well as what they're looking for.
By solving your target audience's problems, you'll also get higher conversions, sales, and leads, and will convert readers into loyal fans.
Focus your content strategy on a specific group of people and address the needs, challenges, and problems they face. In other words, be as insanely helpful as possible and your readers will enjoy reading your blog.
2. Boost your High-Quality Backlinks
Targeted traffic is important to attract visitors and convert them into regular readers. Find similar blogs with higher authority and ask to publish a guest post on their blogs.
It is important that you share the same target group with the blogs you publish guest posts on because some of their readers may become readers of your blog as well because of the overlap of topics.
If your blog is about growing flowers, for example, then there's no point in looking for a link from a site that sells cars, right? It would be more logical if it was a house and garden portal because it's connected to what you're writing about.
However, keep in mind that building links on blogs, sites, and portals that have a domain authority (DA) rating of less than 10 makes almost no sense whatsoever. When it comes to link building, the following strategies work best today:
Publishing posts with a strategically included link on other sites (guest blogging)
Publishing PR posts with a dofollow link
Creating high-quality, comprehensive resources on a relevant topic (linkable assets),
Optimizing and promoting these linkable assets for better visibility
SEO content writing techniques that involve the use of SEO tools (Ahrefs, Screaming Frog etc.) to research and analyze competition or existing content
For more expert information on building backlinks the right way, read Brian Dean's link-building guide here.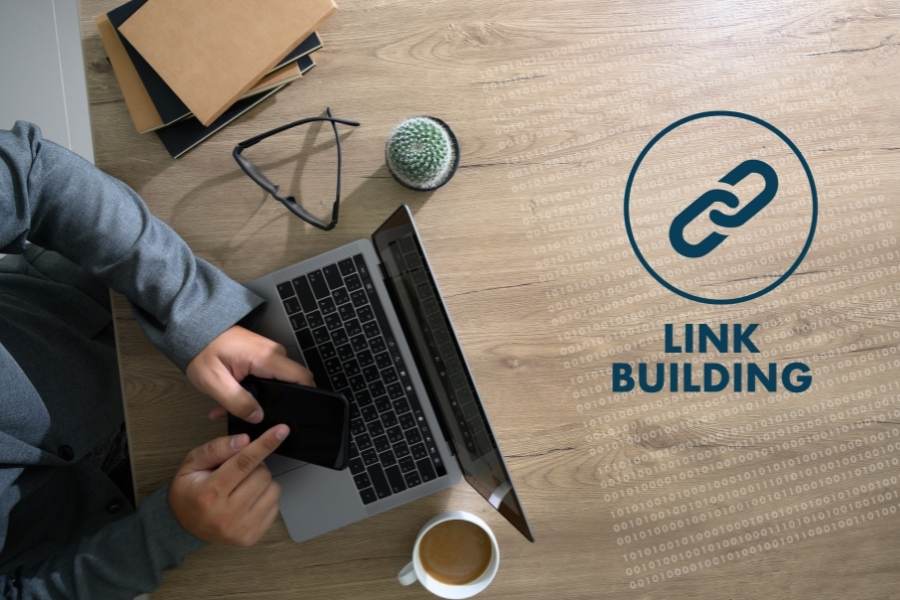 Don't rely on the assumption that everyone will click on your Share button at the end of the post. Readers react poorly to subliminal messages, so if they want to share your post, then subtly and unobtrusively suggest that they should do so.
Why is it so important for readers to share your post on social media? Because the more they share, the more people will read the post. This means that in addition to them, their friends can become new visitors and readers of your blog.
In addition, all social networks are high authority sites, so this is a good signal to Google about the relevance of your blog.
4. Boost your Relationship with your Readers
Once readers start sharing your content, you can turn them into regular visitors. You can do this by building a good relationship with them. But what does it mean to build a relationship with one's readers?
You can write in the singular instead of the plural, so the reader feels like you're addressing them directly. You can bring a more conversational feel to your content by using the personal pronouns "you" and "I" in the texts.
Don't forget to include an email marketing strategy to promote your blog by choosing a tool to promote your blog and collect users' mails. Use a follow-up sequence that creates curated content experiences for your blog audience and measures engagement. The final step is to send the newsletter to your blog readers.
5. Give Them a Reason to Visit Your Blog
The lack of a call to action (CTA) can reduce your blog conversions. Don't reveal too much in your title. Leave that element of uncertainty for the CTA.
Sharpen your headlines to attract visitors – many portals get a large number of visits precisely because of good headlines. Of course, avoid all clickbait as far as possible.
Such tactics may boost blog traffic fast in the short term, but in the long run, you'll lose the trust and the number of readers, that is, the traffic to your blog.
Today, much of the content on the Internet is of high quality. The problem is that there are a lot of them, so it is difficult to stand out from the mass of links in the search, let alone attract the readers' attention. This is where the headlines come to the fore.
Titles like: "10 Ways to Lose Weight in a Month" and "7 Books You Must Read About Business" are simple examples that can increase CTA.
But that is not enough because Content is king and if your content is not interesting and helpful, it will result in a higher bounce rate – which is a bad signal to Google.
A good title and epic SEO-optimized content relevant to the topic complemented with relevant images and graphics is what will bring you organic backlinks.
These are just a few of the methods that focus on bringing more organic traffic to your blog. Social networks can even bring more traffic than that if you use them wisely.
For instance, when a celebrity shares your post on a Facebook, Instagram, or Twitter page you can gain a large number of readers in a short time. The key is to collaborate with a social media influencer who has the same target group because they are more likely to become your fans as well.
Lastly, be a good example and develop a relationship with your audience. Even a small community of 2 to 3 thousand people can bring 100k visits to your blog.