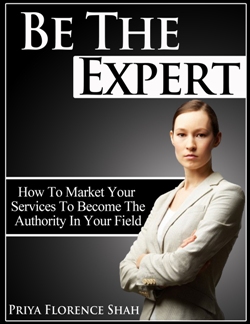 If you have a business that needs some branding and advertisement, then creating an ebook around your business can be a great way to build your brand.
Most businesses like creating Kindle ebooks and selling them on Amazon so that their customers can think of them as capable enough to go out of their way and advertise more.
Ebooks can be bought by many people on Amazon nearly around the world, and if you want to grow your business and gain the respect of many, then going online is what you need to do in order for you to succeed online.
How Publishing an Amazon Kindle Ebook will Help you Brand Yourself and Your Business
First of all, your brand is basically what you show to your customers and what they can expect from you as a business, and you can grow your brand in two ways through an ebook – expert status and educating your customers.
Firstly, with a Kindle ebook, you are showing them that you are a creative business and a corporation who is different from others in your industry.
Second, in your ebook you can let your customers know all about the problems that your products or services solve, and tell them why you are best one to do it for them.
Download a Free Report – Kindle Publishing: Your Fast Track to Cash and Customers
Will my business gain more customers?
Most likely, yes. Your customers are all online, and if you know how to connect with them, you can gain their attention quite quickly if you know what to do.
Any local or online business can grow their brand and show how their business is growing, and using an ebook is something many business owners don't even think about.
Remember that a Kindle ebook can be about anything related to your business, and once your customers suddenly know all about your business, you can be sure that they will gain more interest into what it is that you're trying to accomplish.
An ebook can help you in many ways; it's just about how you use the opportunity to educate your customers and position yourself as the expert.
What if I do not have enough time to write an ebook?
As a business owner, you may not have so much time to write an ebook, which is why you should consider getting a ghostwriter or professional writer to create it for you.
Using a ghostwriter is a perfectly valid way to get it written as the writer will follow your instructions and use material that you provide to write it for you.
A professional writer can help you write an ebook that will showcase your business and actually build your brand, as opposed to doing it all on your own.
Amazon Kindle ebooks have helped many businesses gain more attention and success, and it can make your customers respect you more. It can get you invited to seminars and conferences as a speaker and get you speaking engagements at industry forums.
Defining your brand is all about finding out your mission and knowing what it is you're trying to put out, but the next stop is getting the word out. With a compelling online presence through your website and ebook, you can create exactly what it is you're trying to achieve.
© Blog Brandz
👩‍💼 Free Personal Branding Course
Signup
👩‍💼 Free Personal Branding Course
Go from Unknown to Well-Known! Get my eBook 'Be The Expert' + a Free Personal Branding Worksheet.
100% privacy. I will never spam you.
100% privacy. I will never spam you.