So you want to write a book? Learn how to write a book for beginners with these 7 steps to write your first book so you can become a published author.
For those who are new to my newsletter, I recently published Book 1 of my new, science-fiction series, Mars Glow: Aera Cura, and made it a bestseller in the Top Free Kindle Book listings.
Now, I'm no stranger to self-publishing, having published my first non-fiction book on Amazon in 2014, and a number of non-fiction books and a short story, too.
I even have a Facebook Group for Writers and you can download a free Book Writing Resources checklist when you join it.
Over the years, I've had a lot of people asking me for book writing tips, so I thought I'd start a series on how to write a book and get it published, which is something I really enjoy.
Whether you're a freelance writer who has only written web content, or a hobby writer with a dream of writing your own book – a book that will get published, and perhaps even become a bestseller – subscribe to this blog and you'll get updates when I publish a new article.
Most writers who are learning how to publish a book may have already written a book, while you may have yet to accomplish this important task. The good news, however, is that it may work in your favour.
Learning how to write a book step-by-step can improve your chances of writing a book that will get published and become a bestseller.
How To Write A Book For Beginners
If you have yet to write a book, there are a number of important steps that you'll need to take. Here are 7 steps that will show you how to write a book for beginners.
1. Choose your book genre
One of the first things that you want to do when looking to write a book that will get published, is to choose a genre. This involves first deciding who you want to write for.
Do you want to write for children, young adults, or adults? Do you want to write fiction or non-fiction? If you want to write fiction, what genre of fiction do you want to write?
The reason this matters is because choosing the right browse categories and keywords (or metadata) for your book influences how readers find and purchase your book on Amazon.
You need to be able to identify categories and keywords to increase traffic and use metadata to create a strong detail page that impacts conversion to sales.
2. Decide what to write about
Next, decide what you want to write about. Do you want to educate your readers or give them a captivating story that they just can't put down?
As for the topic or storyline that you choose, be sure to choose something that interests you so that you're motivated to keep going and overcome the inevitable hump that most writers face during the writing process.
A writer who is passionate about what they write is more likely to become successful.
3. Learn about the market
Once you have an idea of what type of book you want to write, as well as an idea of your theme, connect with a book agent or publishing company and get an idea of what types of books publishers are looking for.
For example, an agent or publisher that is accepting manuscripts for science fiction novels may give you specific tips and ideas, as well as things to avoid.
Writing a book with a theme that interests you, as well as a theme that is in demand by publishers is one of the best ways to get your book published.
4. Write an outline or plot
Now you need to learn how to start writing a book. Whether you're writing fiction or non-fiction, you must learn how to write an outline first. Unfortunately, many authors, especially new writers, just start writing.
If you're writing fiction, it's important to start out with a plot and learn how to write a novel outline. If you are writing a non-fiction book, such as a how-to guide, be sure to create an outline to follow.
Of course, it is important to get your thoughts on paper or on your computer, but a clear and solid plot is an important component of writing a book that will get published.
Books that are poorly written are not likely to get published or become bestsellers. But you can definitely improve your writing skills and get the writing skills training you need to become a bestselling author.
In the video below, Derek Murphy of CreativIndie discusses some plotting and outlining resources for commercial fiction, and also non-fiction writing.
5. Edit and proofread
Once your book has been written, it is important that you do the requisite amount of proofreading and editing to ensure that it reads well and is free of grammatical errors and typos.
Book writing coaches vary on the number of times that a book should be proofread, but you should read through yours no less than three times.
Sharing your manuscript with friends, family, and colleagues may get you some pats on the back, but none of these people can give you the honest and objective manuscript critique that you need to take your work to market.
Everyone needs an unbiased critique of their work, so in addition to doing your own book editing, you may benefit from the professional knowledge and expertise of a professional editor.
If you want to increase your chance of success, you need the unvarnished opinion of an experienced, professional editor from websites like Scribendi that offer Manuscript Critique services.
This way, you can get an expert opinion on your manuscript's prospects and valuable advice on how to improve it, for a reasonable fee.
You can use this service for:
Novels, novellas, and short stories
Plays and screenplays
Poetry
General nonfiction, like memoirs, biographies, self-help, gardening, etc.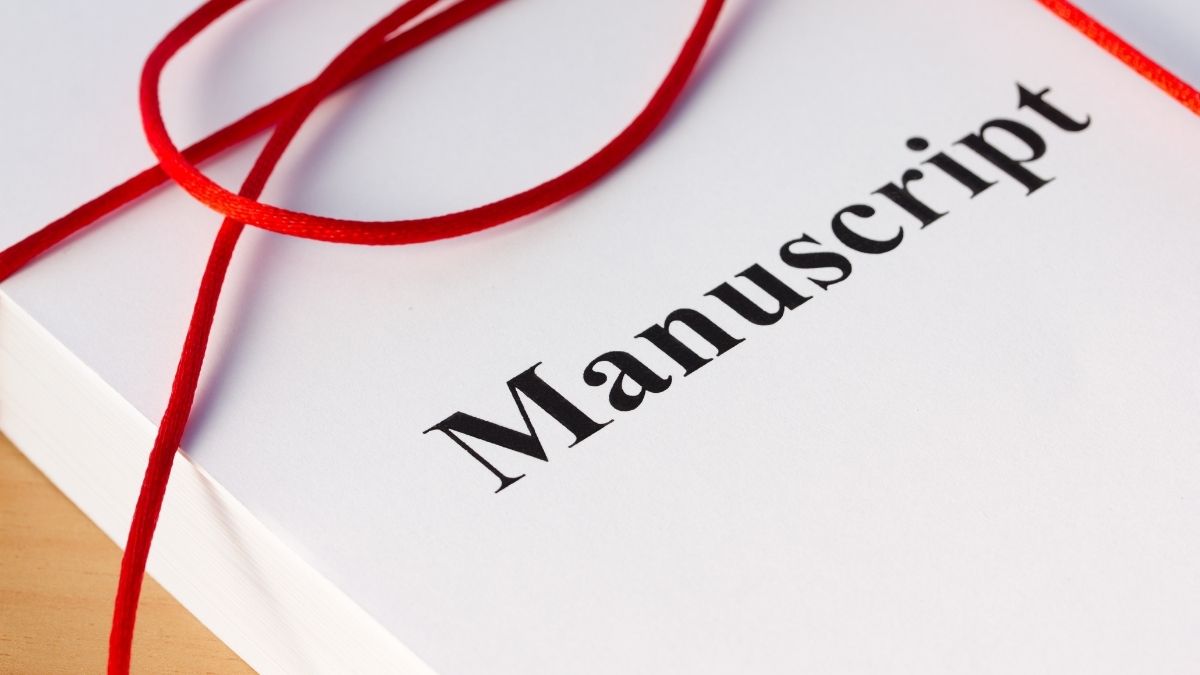 6. Contact an agent or publisher
It's a good idea to first find out what sort of books publishers are looking for. You can do this by using the printed resource guides, like the Writer's Market.
Once your book has been proofread and edited, you're now ready to send your book to agents or publishing companies, along with a professional query letter.
If you don't have a list of agents or publishers to submit your book, check out websites like QueryTracker where you can look for the right agent or publisher for your genre.
You'll be required to submit a synopsis of your book and a few chapters along with a query letter, so make sure you have all of this ready before you contact the agent or publisher.
7. Consider self-publishing
Did you know that can earn significantly more as an independent author than as a traditionally published author?
If you don't manage to get a book deal with an agent or publisher, or feel it may not be worth it, consider self-publishing on Amazon KDP.
As my favourite book publishing coach, Derek Murphy writes:
"Unless you're getting a deal over $100K, which means they are seriously invested in your book, you'll probably do better to self-publish."
Learning how to be a writer, and more importantly, how to be a good writer, is not easy, but it's definitely worth it, especially when you finally become a published author and hold a copy of your book in your hands.
If you enjoyed this article on how to start writing a book for beginners, check out these creative writing classes to improve your writing skills.
Also, subscribe to this Free Video Training For Authors on How To Find Your First 10,000 Readers. This is bestselling author, Nick Stephenson's proven step-by-step system that he used to sell more books and grow his business from $0 to over $1,000,000 in 24 months.
And if you love science-fiction novels, get my brand new, science-fiction bestseller, Mars Glow: Aera Cura — free on Kindle Unlimited.
More Book Marketing Tips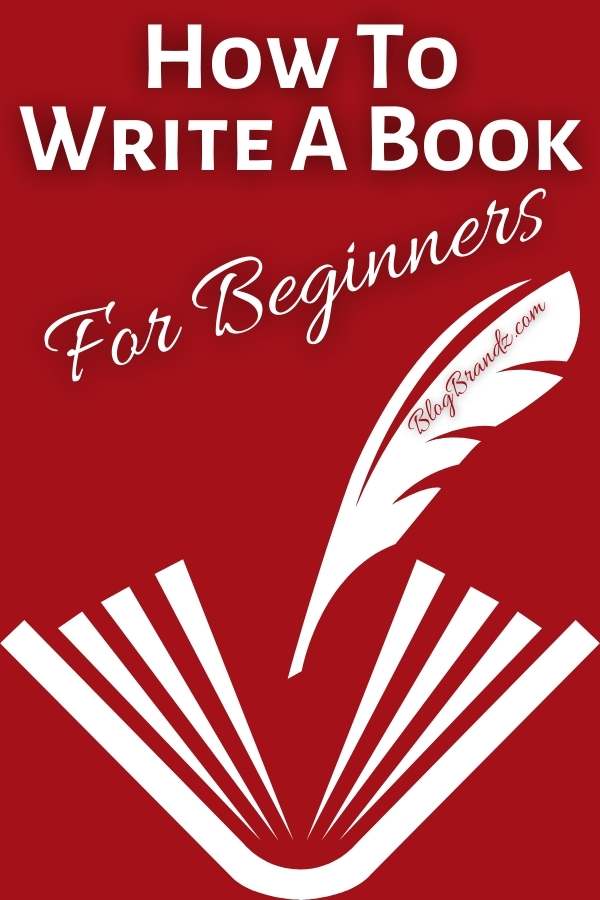 👩‍💼 Free Personal Branding Course
Signup
👩‍💼 Free Personal Branding Course
Go from Unknown to Well-Known! Get my eBook 'Be The Expert' + a Free WordPress Setup Course
100% privacy. I will never spam you.
100% privacy. I will never spam you.