When Diginekt published their Social Media Survey Report for Indian Market 2019 – Edition 1, to my happy surprise, I was listed as one of the Most Followed Indian Digital Marketers with 12.79% of my digital marketing peers naming me as one of the digital marketers they follow.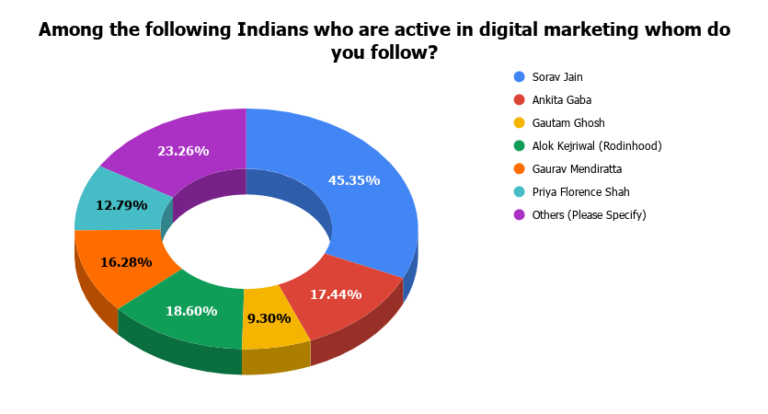 Having only just heard about Diginekt, I started chatting with their evangelist Sangeeta Kumar, Senior VP at GMR Web Team, who also happens to host a free digital marketing course on Udemy.
Sangeeta invited me to be interviewed on their Meet the Expert session on DigiNekt. In the video below, you can watch the interview I had with Sangeeta, in which we discuss some very important working from home tips for work-from-home parents, including –
How to avoid scams or getting ripped off by clients
How to choose work from home jobs in India
How to increase your value in the marketplace and
The mindset that you need to succeed in work and life
So go ahead and watch the video and let me know what you think in the comments below.
What did you think of the interview? Do comment below and let me know. And if there are any topics you would like me to discuss in future videos, do let me know that too.
🎓 Can you learn digital marketing online without spending any digital marketing course fees? This list of 25+ free digital marketing courses will help you do that.