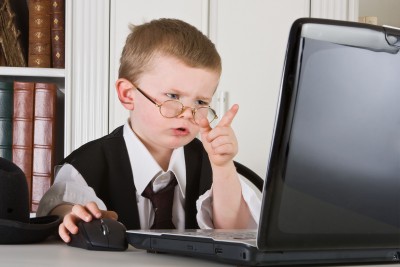 Everyone knows that blogging isn't that simple in terms of publishing superior content for your readers. Even very experienced bloggers are not immune to developing writer's block, leaving them at a loss for content to post.
If you write a business blog and face this problem, one good option to consider is to treat your blog just like any other aspect of your company and work out a publishing schedule for it. This is possibly the best way to maintain your blog and keep it new and current.
To work out a schedule for managing your blog content, ask yourself the following questions:
Exactly what specific subject do I need to write about to get the best return on investment?
When am I planning to publish my content? Every day, week or less?
Precisely what subject matter am I going to be writing about?
Here's how to keep to a consistent blog publishing schedule:
Research your topic
Carry out some research for topics to publish that will boost your blog's visibility and reputation. This sort of challenge will be your guide in choosing subjects to blog about, yet make sure that each and every subject you are writing is related to a topic that can grow your business.
Stick to a publishing schedule
You also need to have a set time period for posting your articles. Stick to a planned time schedule when you post so it creates a feeling of expectation among your visitors and they look forward to your content. Stick to your scheduled publishing consistently.
Record everything
Maintain a report on your posting schedule and check off the things you have completed. Write down fresh ideas for blog posts as soon as you think about them and commit them to paper. When you decide to post, go over the notes you jotted down and you should be able to draw out some ideas.
Review before you press publish
Whenever you write a blog post always save it as a draft prior to posting so you have a chance to review and modify your content if you wish.
These tips should help you work out a schedule for managing your blog content, when inspiration is scarce and you're concerned about experiencing writer's block.
This is not a comprehensive guide to managing your blog, but it will provide you with some ideas to keep your content fresh and updated. Keep in mind that publishing your business blog is important and blog management is an ongoing activity.
If you're not up to the task of maintaining and managing your blog in a consistent fashion, it may be best  to outsource blog writing to a professional blog management company. After all, in business, it's your results that matter.
© Priya Florence Shah
👩‍💼 Free Personal Branding Email Course
Signup
👩‍💼 Free Personal Branding Email Course
Go from Unknown to Well-Known! Get my eBook 'Be The Expert' + a Free Personal Branding Worksheet.
100% privacy. I will never spam you.
100% privacy. I will never spam you.