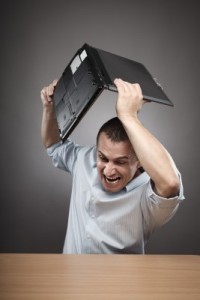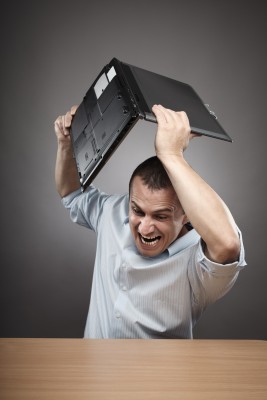 Article marketing was one of the most popular ways to gain instant traffic online.
Back in 2007, people were able to create articles and submit them with ease to sites like EzineArticles, and within a short period of time have them ranking high on Google.
However, in today's generation with the new Google updates, there have been so many new changes involved which have forced so many people to end up having their articles lose their front page rankings.
Google has made several changes over the past few years.
Has Google Changed The Rules of Article Marketing?
One thing that you need to understand is that Google wants high quality articles. In fact, one of the changes that was recently implemented by the Google Panda update was the removal of a whole lot of sites on Google that had very little useful content.
This alone is a huge problem that has caused thousands of people to fail with their sites and articles. Google doesn't want random articles, with PLR content, ranking on the first page of several keywords. Google only wants original, relevant and useful information.
One thing many top marketers have recommended is to simply continue creating high quality content and to always look after quality backlinks if you are trying to rank your articles on Google. Backlinking has changed because Google doesn't really believe that syndicated articles deserve to be considered as backlinks.
In the past, people could write 10 articles, submit them to article directories and have them all be effective as backlinks. After the Panda and Penguin updates, articles aren't considered as powerful backlinks compared to before.
Many people often forget about how quality content is crucial to your rankings. The term "quality more than quantity" has never been more true than now, since these new updates only want the best of the best. As an example, thoughtful analytical reports are considered as a great form of content in articles.
As to whether Google has changed the rules of article marketing, it is obvious that they have made quite a lot of changes that have affected the way articles rank and their importance in the scheme of things. With all the new changes, it is highly recommended to offer only the most original content in your articles.
Article spinning has received a huge attack. Spinning is a common form of marketing, and it is something that isn't worth doing anymore. If you plan on spinning articles and trying to get them ranked on Google, expect to end up having ranked very low on Google for your optimized keyword.
The rules have definitely changed. You cannot just spin an old article, reword content, submit it to Ezine Articles, and expect it to get ranked. Good backlinking strategies and helpful content is always going to be important.
If you want to succeed on the net despite the way Google is operating, try to go with the flow. It is the only thing marketers can do. Try to use article marketing as a form of educating your readers, rather than as a method of creating backlinks and traffic generation, and you'll achieve your article marketing goals.
© BlogBrandz