Want to create videos without appearing in them? Here are 10 video creation ideas for introverts to help you make amazing videos for business.
Are you an introvert who doesn't enjoy being in the limelight but understands the benefits of video marketing? Would you like to add the power of video marketing to your online marketing plan?
For an introvert or a shy person, one of the most fearful parts of creating marketing videos for business is the idea that you must be in the video showing your face.
Most of our fears of appearing on video stem from the hateful and negative comments we read on social media, and having trolls comment on our appearance, accent, or anything else is especially distressing.
But the truth is, you don't even have to appear on video in person or even record the audio in your own voice in order to be an effective video marketer.
Think of some of the new viral videos on social media you've may have shared – cat videos, images turned into a video, cooking demonstrations – not a face to be seen, more than likely.
As an example, Matt Par started out on YouTube at the age of 14 and now runs 9 different YouTube niche channels without even showing his face.
He has earned the Gold Play Button and multiple Silver Play Button Awards for his different YouTube channels and his course, Tube Mastery & Monetization, is the best YouTube course and community on the market.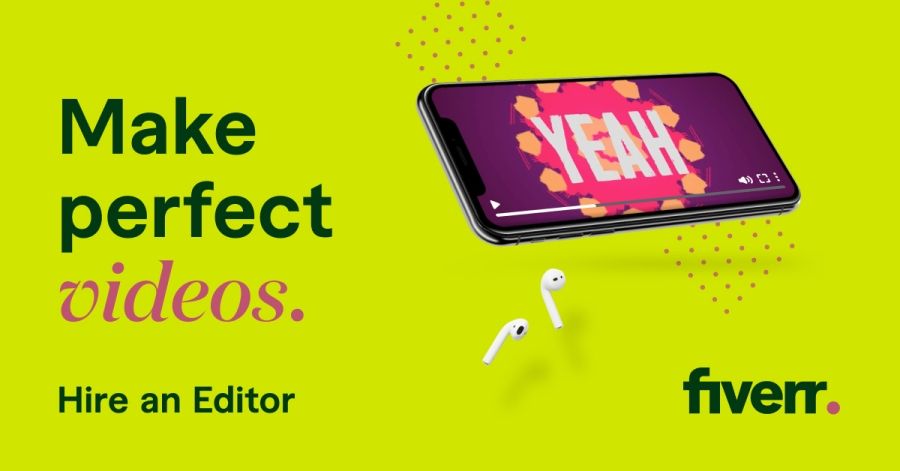 10 Video Creation Ideas For Introverts
Want to create videos without appearing in them? In this article, you'll get 10 video creation ideas for introverts to help you make amazing videos for business.
None of these video marketing tips requires you to have your face live on camera, yet they can work very well to boost your business objectives.
1. Hire a spokesperson or narrator
You can find spokespeople who will use their faces in the video instead of yours if you feel the need for a person to be in the video. Check these spokesperson gigs on Fiverr to find someone who can be a spokesperson for you. It's a lot less expensive than you may think.
Alternatively, you can also use an AI text-to-speech narrator or voice-over tool to convert a blog post to audio and plug it into your video using a video-editing tool like Wondershare Filmora, as I did in the one below.
The only issue with this is that you will need to write a full script that sounds natural and that may take some work, but you can use the Jasper AI writer tool to help you turn your blog post into a video script.
2. Record a PowerPoint with your own voice
You can also do the narration yourself by doing a voice-over with your own voice. No one can see you; you only need to do the talking about the topic yourself.
This is far easier because you don't need to (and shouldn't) write out a complete script so that you sound natural. Here's one of the first videos I created for my business using just a PPT and my own voice.
3. Make explainer videos
A great way to make an effective video without being in it is to use software or services that help you make an explainer video. These are videos that explain something to your audience in a short and simple way.
You can find a freelancer to help you create an explainer video for your business. See how The Story Of Stuff Project uses explainer videos to help expose the dangers of water privatization and highlights innovative solutions that keep water management in public hands.
4. Tell a story
When you want to make a video without being in it, focus more on the story. You can include images, animations, stock video, audio, and/or text in your story.
It's easy to learn how to make a video with photos and music when you use online video creation software to put it together. You'll need to write the story, and then perfect it so that it flows well.
Learn the golden rules of storytelling that helped Nas Daily create some of his most popular videos on social media and his step-by-step scriptwriting process that will show you exactly how to tell stories that could change the world
5. Use photos & video clips
When you're not going to appear in the video to distract your viewers from your message, the visuals become more important.
You'd be amazed at the ways you can combine stock video and images to tell a story and get viewers. It doesn't matter if it's your old blog posts or private label rights (PLR) content that you have bought.
You can buy an amazing stock video from a reputable company like Pond5 or use PLR content for your first videos. Then combine them to look seamless using video editing software.
Check out this travel video I created using my own images and videos of my trip to Ladakh with the Wondershare Filmora Video Editor.
There are even free, open-source video editing software such as DaVinci Resolve, which is the standard for high-end post-production and finishing for Hollywood feature films, television shows, and commercials.
6. Add animation
A great way to make your videos more interesting is to add animation to them. You can hire a freelancer for character animation or learn how to make animated videos yourself.
To make your videos more interesting, consider adding floating text captions and text boxes that further cement the point you're trying to make in the video.
See how Mike Koenig used text creatively to make a video of Earl Nightingale's classic, The Strangest Secret. One thing you do want to be careful of, though, is too much text if you plan to use the video in a Facebook advertisement.
This technique is best used for creating tutorials or demo videos or hosting webinars. You can use tools like WebinarJam, Zoom, Teams, or Google Hangouts to help you do this.
It's true that it can be boring to watch someone's screen, but if you have something important to teach, and sharing your screen is necessary to teach it then that is what you should do.
8. Ask your audience to submit videos
Another way to create a video for marketing without ever having to do any of the work at all is to host a contest and get your audience to create videos for you. You can send a notice to your customers and ask them to submit a video to win a prize.
Whoever gets the most likes gets the prize, but have them sign a release so that you can use the video or clips of the video in your marketing and other areas of your business.
9. Convert your podcast into video
If you don't mind recording audio podcasts, you can easily convert these into videos using a podcast hosting service.
This podcasting host will convert your podcast into video and automatically share it on a number of sites like YouTube and Facebook and Apple Podcasts.
Check out one of my podcasts uploaded directly to my YouTube page from my podcast hosting channel.
10. Interview a guest
As an introvert, I hate being the center of attention, and that's why it took me a while to start recording videos with my face in them.
However, I don't mind appearing on video for a little while, as long as I'm not the focus of attention, as when I was interviewing a guest on my Creating Brand YOU Podcast.
Here's an interview I did with Kate Putnam, the psychology-driven personal brand strategist.
When the focus is on someone else and we have a powerful message to convey, it's easy to overcome our inhibitions and work on getting it out.
Video Creation Tips for Introverts
It's amazing how many ways you can create effective marketing videos without ever appearing in the video. After all, the video isn't about you – it's about your audience, their problems, and your solutions.
What better way to demonstrate that than to stay off your videos and focus on the message instead? Here's how to make it super simple to get started making marketing videos even if you're shy and introverted.
Take an online course (or two) in video creation
Creating high-quality, compelling video content requires in-depth knowledge of elements such as planning and navigating equipment choices, camera work, or editing videos for export with the best settings so that people can view them easily across different devices.
In the Video Production Essentials course, you'll learn how to create, edit and post high-quality video content online. This course covers the entire video creation process from pre-production and shooting your own videos to editing, adding title cards, adding basic graphics, and finding success on YouTube.
In the Fade To Black course, you'll learn the fundamentals of creating content that excites, persuades, and engages viewers, and the skills and methods required to create exceptional, profitable video content, without having to ever rely on software. Get the in-depth knowledge you need to create professional-level video content.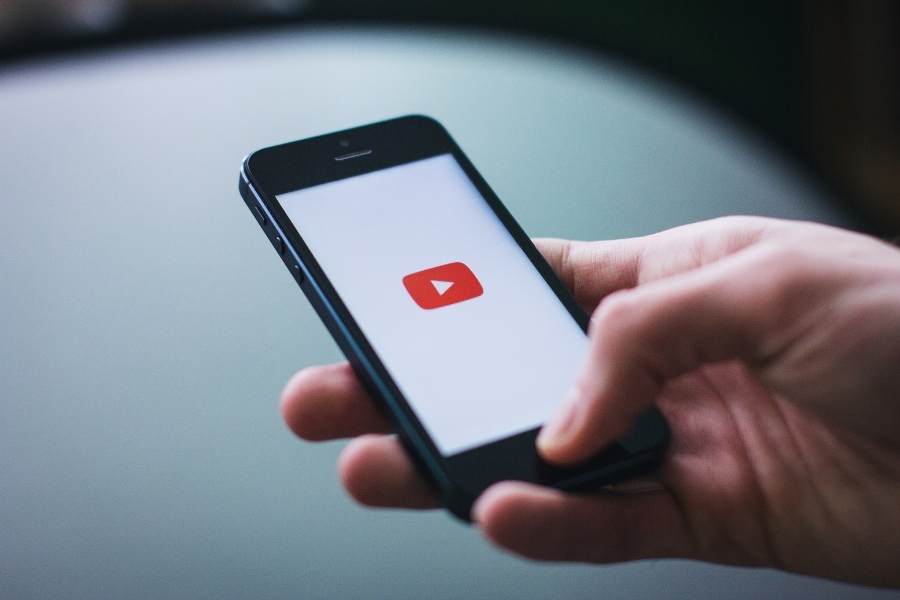 Get to know your audience
Take the time to survey and interview your audience, and identify their pain points. If you've already been creating content, such as blog posts, for them, look at your most popular and successful blog posts. That's where you'll want to start.
Repurpose your blogs into videos
Even though you've already blogged about the topic, you can still make videos about it. In fact, repurposing written content into video format is the best way to get started.
Get started using a short blog post as your first video script, and before you know it you'll have covered all the topics that are already popular, discovered some more, and built a large following.
Imagine if you start today and create just one video per week… by this time next year you'll have 52 videos under your belt and a larger subscriber base. You'll also be more comfortable with video creation – whether you appear in the video or not.
This video repurposing tutorial from Simplified shows how to resize videos to fit custom and 40+ preset sizes in just a click to easily reuse content across multiple channels.
Learn how to monetize your YouTube channels
Once you learn how to monetize your YouTube channels, you will have even more motivation to continue producing and uploading content to YouTube.
Learn how Matt Par runs 9 different YouTube niche channels without even showing his face, in his course on Tube Mastery & Monetization, which is a complete roadmap to take beginners all the way to make a full-time income and has just as much content for the veterans to scale their business and perfect their techniques.
Another course you can check out is the Tube Monetization & Automation Program, which shows you how Jordan Mackey (Bye 9 To 5) earned well over six figures on YouTube with his three YouTube channels, without showing his face.
The entire program is over 50 hours long and includes over 300 videos, and you also get 6 free bonuses including 20 hours of mastermind webinar replays, Personal Branding Masterclass, Shopify Dropshipping Masterclass, and Affiliate Marketing Program.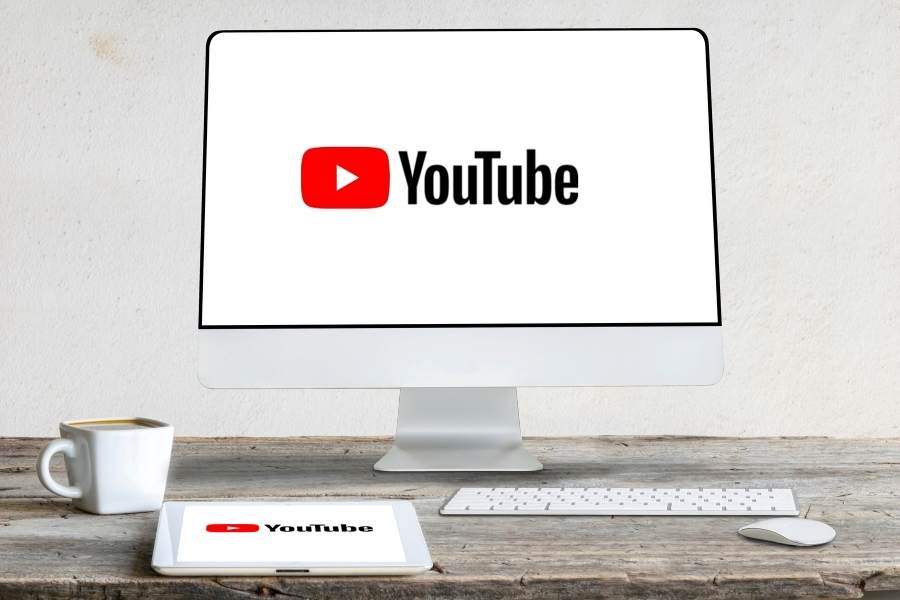 I hope these tips help you use the power of video marketing to build your authority, brand, and influence.
---
© 2019 – 2022, Priya Florence Shah. All rights reserved.