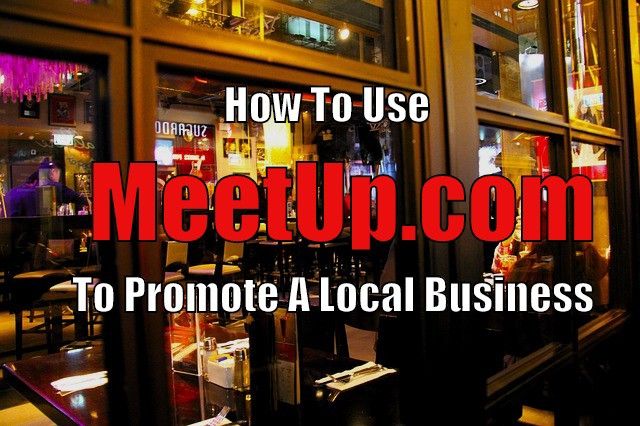 Do you want a way to promote your local business with events?
Would you like to reach out to a local group of prospects with the potential to become loyal customers? Look no further than Meetup.com
Although it's been around for over 12 years, Meetup.com is an extremely underrated social networking site. But, for those that use it well, it's proven to be a huge success.
The goal of Meetup.com is to "revitalize local community and help people around the world self-organize." According to the Meetup.com website, more than 9,000 groups get together in local communities each day.
Meetup.com has 23.03 million members, and 212,809 Meetup Groups in 179 countries. There are 532,953 monthly Meetups organized on the site. Many of these groups are focused around causes or events.
By its very name, the idea of organizing a Meetup involves a live event at which people meet in person. That is one of the terms and conditions that Meetup groups must adhere to.
There is also a small fee involved in starting a Meetup group, but you can choose from a number of payment options and three membership periods.
In this article, I want to show you how to promote a local business using Meetup.com to build a community of prospects that will turn into loyal customers.