Get the best Black Friday deals for bloggers in this Black Friday sale post of the best Black Friday sales 2020 and find some great freebies for bloggers, too.
Enjoy enormous savings and find the best tools for bloggers. These Black Friday deals and Cyber Monday deals will help you build your business online, protect your PC and your health.
Outreach.Buzz
Reach out to over 3500+ bloggers, influencers and digital publishers.
Kaye Putnam's Brand Clarity Code
Define your psychology-driven brand strategy in 1 week!
Coupon code: blackfriday2020
Freebie:
Create And Go Courses 
Get 25% off all Create And Go Courses with the Coupon Code BLACKFRIDAY2020.  Their Pro Blogger Bundle is the BEST DEAL – offering over 40% off the total course price when you buy the package deal (all three courses in one doubly discounted bundle)!
Coupon code: BLACKFRIDAY2020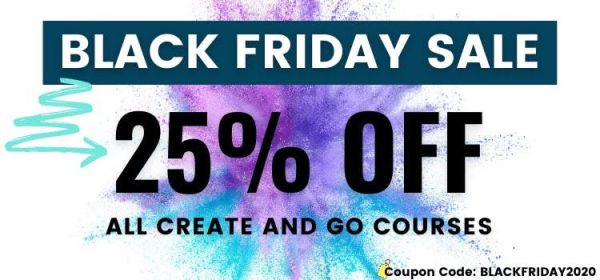 GetResponse
Email management software.
Valid from Tuesday, Nov. 24th through Monday, Nov. 30th, 2020 and restricted to 2,020 accounts only!
Leadpages
Landing page builder (click here to browse the template gallery).
PromoRepublic For Small Businesses
​Automate your social media presence hassle-free.
Promo Code: BLACKFRIDAYPRSTANDARD
Now valid till 31.12.20
PromoRepublic For Agencies
PromoRepublic's social media management software for agencies.
Promo Code: BLACKFRIDAYPRPRO
Now valid till 31.12.20
Horkey Handbook Courses
Everything you need to launch and grow your virtual assistant business.
25% off all courses below with coupon code BFCM25%
Valid from Friday, November 27th through midnight, Monday, November 30th, on all of the pay-in-full options of Horkey HandBook's courses.
Freebies:
Cloudways Web Hosting
Managed cloud hosting platform with 24/7 support.
Start Date: 19-11-2020
End Date: 02-12-2020
Bluehost
Everything your website needs from start-up to success.
ProWritingAid
ProWritingAid is an essential tool for all writers.
Offer ends Monday, November 30th.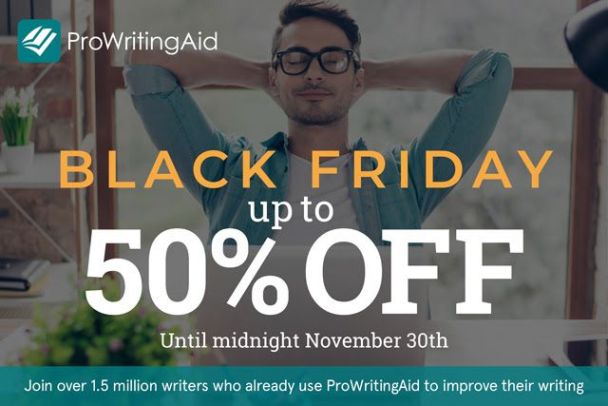 Legal Templates & Contracts
For bloggers and online entrepreneurs who want complete legal protection for their business.
Coupon Code: BlackFriday2020
Valid from November 25th to 30th, 2020
Site Speed Course
In-depth course for those looking to tackle their site speed issues.
Ends at 11:59 EST Monday night, 11/30/2020
MasterClass Courses
Learn from world-class experts.
Wave.video
Coupon code: WXX_BF2020
Valid from November 26 till November 30, 2020
Animoto Video Creation Software
Create videos for your business, free 30-day trial.
IObit Software
Must-have PC and Mac utilities and security software.
Internet Scoping School
Learn to edit for court reporters.
Coupon Code: BLACKFRIDAY2020
Freebie:
Transcribe Anywhere
Transcription courses.
Valid from 11/16 – 11/30 11:59pm EST
Freebie:
Brian Tracy's Courses
Gazelle Used Cell Phones
10% off sitewide and free standard shipping on ALL ORDERS, plus up to 30% off select devices.
Ends: December 24th
MailOptin Plugin
Convert website visitors into subscribers and WordPress users.
ProfilePress Plugin
WordPress user registration, user profile, log in and password reset plugin.
TravelCon
Valid from Wednesday, November 25 through the end of Monday, November 30 11:59pm EST.
Yoga Download
Participate in their MYSTERY OFFER and "Spin the Wheel" to receive one of three deals:
30% off sitewide + a Free yoga top
35% off sitewide + a Free yoga top
40% off sitewide
KLEAN + Hand Sanitizer
Neato Intelligent Robot Vacuums
Scribendi Editing & Proofreading Service
World-class editing and proofreading service.
Omnify
Booking Automation platform used by Fitness, Wellness and Sports Businesses.
Salonist Salon Software
Grab this Lifetime offer on a powerful scheduling and management software for your salon business.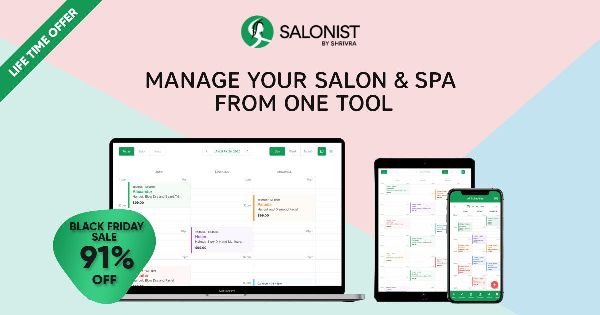 Coursera Courses
Other Deals
Click here for more freebies for bloggers and entrepreneurs & business app deep discounts to help you build your business online.