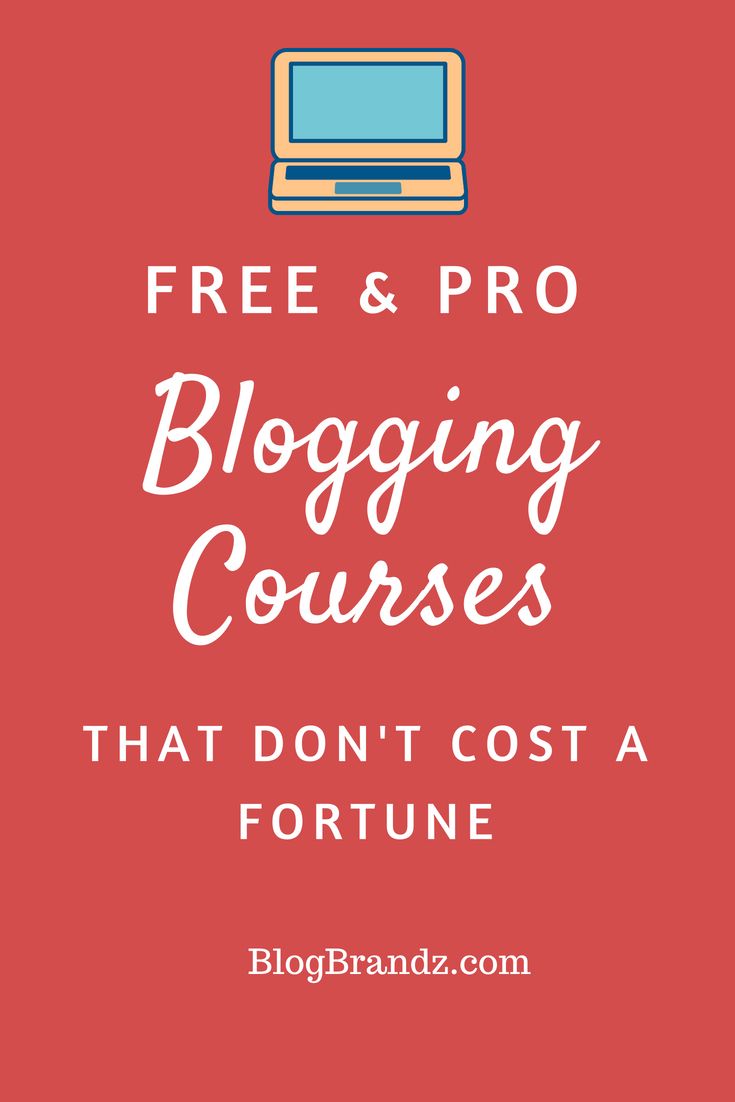 Learn How to Blog
Free & Pro Blogging Courses That Don't Cost a Fortune
Disclosure: The links below are affiliate links, meaning we may be compensated if you purchase a product or service after clicking on them, at no cost to you.
FREE COURSES
Are you tired of information overload when it comes to blogs and blogging? No idea where to begin and whether, in the first place, you need a blog? Learn the basics of starting and promoting your blog. This downloadable PDF offers a step-by-step approach to start and grow your own blog.
This guide by my friend, Lena Gott, contains 3 solid traffic generation tips that aren't included in Traffic Transformation. It's the prequel to Traffic Transformation: 21 Strategies I Used to Go from 17K to 400K+ Page Views in 10 Months.
Can't figure out Pinterest? You're not alone. As a social media marketer, I had a hard time with Pinterest too. So I put my head down and figured out how to use it. You can read some of what I've learned in about Pinterest in this Pinterest 101 PDF.
Pinterest is the tool that helped McKinzie take a brand new blog from 0-20,000 monthly page views in three months. Plus, passively profit nearly $2,000 in her blog's first 90 days.
Struggling to get your business off the ground? Grow your list in 90 days for free with GetResponse University's exclusive List Building Program and start growing your email list from day one.
Enrol in this free email course, craft a successful affiliate marketing strategy from the beginning and learn how to make a passive income with your blog. Because it all starts with that first affiliate sale.
COURSES TO HELP YOU START A BLOG
COURSES TO HELP YOU GROW YOUR BLOG TRAFFIC
Pinterest Traffic Avalanche (by far, the BEST Pinterest course on the market!) – A solution for beginner bloggers to drive 10,000 – 100,000+ free monthly visitors to your blog – on autopilot!
Traffic Transformation – 21 strategies I used to increase my monthly page views from 17k to 400k+ in 10 months
Blog Traffic Bootcamp – A 5-day step-by-step challenge designed to boost your blog traffic
COURSES TO HELP YOU MAKE MONEY FROM YOUR BLOG
TRAVEL BLOGGING COURSE
Enter the lucrative and glamorous world of travel blogging. Superstar Blogging is a multifaceted school teaching you all aspects of running an online travel website.
Whether you want to turn your hobby into something more or find a way to move your career forward ten steps, Superstar Blogging courses will give you that insider's depth of knowledge you need.
MY FAVOURITE SOCIAL MEDIA SCHEDULERS
Here are some of my favourite social media schedulers that I use regularly to boost the reach and duration of my content on social networks.
Pinterest's approved scheduler and the complete Pinterest and Instagram marketing toolkit for bloggers and small businesses. Schedule posts, discover content, monitor conversations, amplify your reach, and measure results. All with one tool.
Imagine getting a year's worth of engaging social content and branded imagery for each blog post you publish. Missinglettr is a drip-marketing tool that analyzes your blog post, looking for quotes, content and imagery it thinks will work well on your social platforms. It even knows how to find hashtags that will help your content really stand out.
Now, whenever I publish a blog post, I get sent an email (within minutes of me hitting 'publish') inviting me to review a full 12-month social marketing campaign for the blog post I just published.
All I need to do is review their suggestions (making edits if I need to) and that's it. My blog post is then marketed across my social channels for the next year – driving traffic back to my site.
Sign up for their webinar and learn why a drip marketing campaign is so important, and why you should be creating them for each blog post you publish.
MARKETING TOOLS
ClickFunnels will help you create and share awesome landing pages to capture and funnel your leads into a list. Created by Russel Brunson, the service offers beautiful landing page templates that you can modify yourself with their drag-and-drop web editor, no technical expertise required.
Or you can choose from their list of optimized funnels that are scientifically proven to turn your visitors into customers. Check out this landing page I created in less than 15 minutes with their drag-and-drop web editor.
ClickFunnels also integrates with Paypal, Clickbank and other payment processors to allow you to sell products online – all without having your own domain or website. They offer a free 14-day trial and a huge library of training materials to help you learn how to set up and promote your funnels. Register for their free training web class and start using it now.
AWESOME BLOGGING THEMES & PLUGINS
Tasty Pins is a WordPress plugin that allows you to optimize your blog's images for Pinterest, SEO, and screen readers. Your image's alt text should be used to describe what the image is, not to add a description for Pinterest.
Tasty Pins allows you to do both! Set descriptions for your images that will perform well on Pinterest search. Include hashtags, keywords, and whatever else your heart desires.
Page Speed is now one of Google's ranking factors. Your WordPress blog needs a fast-loading and light theme to load quickly. I chose Astra for this blog as well as my travel blog, because its the fastest, fully customizable and most beautiful theme for blogs, personal portfolios and business websites.
Leadpages is blocked by many ad blockers and expensive to boot. Convert Pro is a powerful lead generation tool that converts your website traffic into leads. It costs much less too. Get 300% more leads with Convert Pro.
Schema markup can give you more visibility in Google search results. Creating a schema markup is no longer a task! With a simple click and select interface, you can set up a markup in minutes.