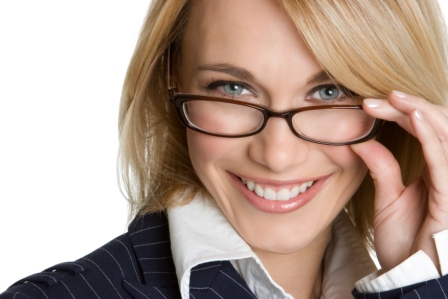 Learn How to Blog Online 
Blogging Seminars, Workshops, Courses
FREE BLOGGING TIPS
How To Blog 101: Free Weekly Business Blogging Email Course
Are you tired of information overload when it comes to blogs and blogging? No idea where to begin and whether, in the first place, you need a blog? Subscribe to a free, weekly email course with short, paced lessons on how to start and publish your own business blog.
FREE MP3: 5 Critical Tactics for Business Blog Success
In this FREE mp3 from Denise Wakeman, you'll learn 5 key tactics for boosting the effectiveness of your business blog so that you can attract more opportunities for your business.
HOW TO START A BLOG
ProBlogger's Guide to your First Week of Blogging
Making great early choices is vital to the long-term success of your blog. In this ebook, Problogger, Darren Rowse, guides you, day by day, through your first week of blogging so you can make the most of those critical first few days. It encapsulates the lessons learned, and the insights gained, over eight years and more than 30 new blogs. The ebook takes a systematic approach to the tasks thatare essential in the first week of a blog's life. Build solid blogging habits that will last you a lifetime as you complete each day's exercises—and set your fledgling blog soaring.
If you have big dreams for your blog but have been putting improving it in the 'one day' basket – you're not alone. Join Darren Rowse and 19,000 other bloggers and Kick-start your blog with this 31 day challenge to build a dramatically better blog. Revitalize your blog with these 31 tasks that will all help to turn it into the page view powerhouse you've always dreamed of.
BLOG CONTENT WRITING
The Copywriting Scorecard for Bloggers
Wouldn't it be great to have an editor by your side to look over your next blog post before you hit Publish, to make sure it's really ready? This system will do just that for you. It will allow you to objectively measure the quality of your next blog post – from both the reader's and Google's perspective. It's a checklist of things that are common in most great copywriting and mistakes that are commonly found in ineffective copy. Working through
the elements on the Scorecard, you'll end up with a score for each post and will identify areas in which you can improve it and help it reach its potential – all before hitting Publish.
The Blogger's Guide to Effective Writing
Want a guide that explains exactly how to write great blog posts? Learn how to grab readers' attention, how to make each post easy to read – and fun to write in this 82-page ebook packed with ideas, tips and guidance which will see you writing with ease, with enjoyment, and with fantastic results.
BLOG MARKETING & PROMOTION COURSES
ProBlogger's Guide to Blogging for Your Business
Take the guesswork out of business blogging with this 143 page eBook by business owner, activist, and blogging coach Mark Hayward. He guides you through creating a successful online presence for your business. Over 12 simple, practical chapters, Mark distils his experience as a bricks-and-mortar business owner who built his clientele using simple, cost-effective online methods. Practical tasks at the end of each chapter let you implement Mark's mentoring in a way that suits your business, and your customers.
The Blogger's Guide to Online Marketing: 31 Steps to a Profitable Blog
Transform your blog into a Real Business with this brand new guide from Problogger, Darren Rowse. This is a comprehensive, 31 chapter blueprint for your blog's ongoing profitability – right from the ground up. This guide is a blueprint for a profitable blog, designed for bloggers who want to get more out of their blogs. Backed by an extensive library of practical templates, printable worksheets, and in-practice example documents, this kit delivers all you need to make your blog turn a profit now, and over the long term.
Blog Post Promotion: The Ultimate Guide
Learn 10 different strategies you can use to successfully promote your blog posts, leading to more social shares, more comments, and much more traffic. Learn the strategies that will help you get your awesome content the exposure it deserves, but it also includes ways to build a mutually beneficial promotional team on your email list, instant messenger, and social networks so that when you are ready to promote, they will be there willing to help you.
List Building for Bloggers: Proven Email Strategies that Build your Audience, Increase Engagement and Grow your Income
Your email subscribers are your greatest fans and probably your most under-valued resource. By not paying attention to them you're missing out on increased page views, increased revenues and increased engagement. You can quickly and easily raise the value of your list with very little effort. Learn how to make the most of what you've already built and work with your blog's list so it can fulfill its true potential for you. This ebook is full of actionable, proven tips and techniques you can easily put in place, step by step, on your blog. Each one makes your email list better. Together, they make your blog outstanding.
SOCIAL MEDIA COURSES
Content syndication is a key method for boosting your visibility and spreading your message, so you can grow your fan base, build your expert status, and generate leads and opportunities (and experience greater profitability). In just four short weeks, Denise Wakeman and Dr. Rachna Jain will teach you how to bridge the gap and make your social media efforts more profitable.