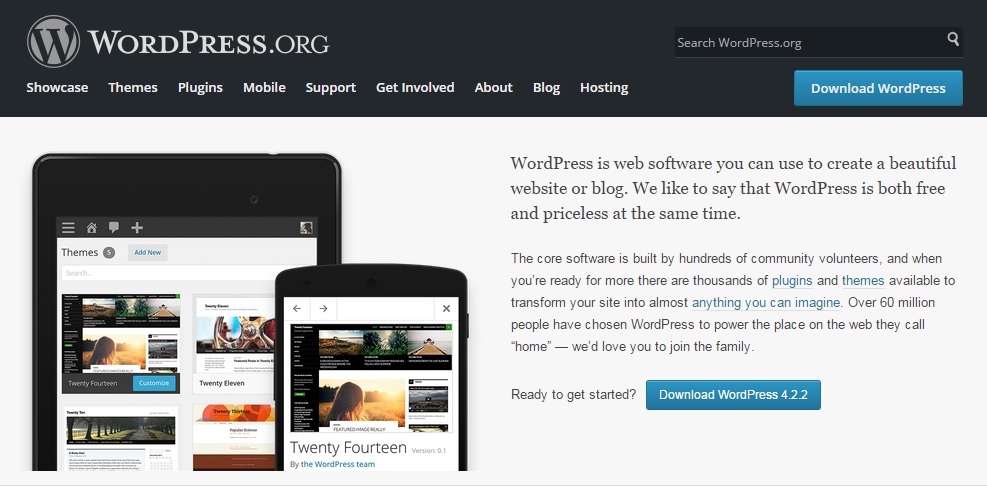 WordPress is a content management system, one that powers millions of blogs worldwide.
It also underpins numerous websites, enabling these sites to dispence with old-time corporate style sheets and use a WordPress optimized theme that does much of the back end work for them.
So, whether used for a blog or for a website, there are certain things you must keep in mind when optimizing your online presence with WordPress.
Back End Management
WordPress is designed to handle many of the tasks you would need to do to provide consistency across each of your websites. In recent years, the emergence of theme frameworks has changed things dramatically, making it possible for performance and optimization to receive the emphasis each is due.
Frameworks work with a variety of themes and essentially underpin the performance and optimization sides of your site. A compatible theme is then layered on top of the framework and these themes can easily be changed as desired.
The core code is built within the frame and easily transfers from theme to theme. Instead of spending hours on coding your site to handle a new theme, the framework simply incorporates the existing code in with the new design.
Front End Management
While the back end is what users do not see when optimizing WordPress, the front end is all the pretty stuff that can make a big difference in the how these site appears. Themes may or may not be tied in with a framework, but should work seamlessly just the same.
To assist themes, certain plugins might be included. With more than 20,000 plugins available, it can be hard to find the right ones for your theme.
Akismet is ideal for whacking spam, while Sitemap ensures that the search engines know that your website is always up to date. A social author bio, SEO optimization pack, Google Analytics, backup options and social media optimization are other tools for essential front end management.
Information Storage
Every bit of information that is stored on your blog is contained within its database. That database has every article you've written, all pages you've laid out and the plugins you have offered. It contains your widgets, coding and everything else that you've done to make your site your own.
At this point you will want two work with your web host here. You should be able to discuss your security needs and ensure that the most recent and stable versions of your software are present. Backup and recovery should be easy to accomplish.
WordPress updates should be accomplished as soon as these become known and your computer should have the latest software packages installed to protect your computer from spyware, malware and virus infections.
SEO Campaign
Your quest to optimize your WordPress for the search engines goes beyond the software you download, the framework you use or the theme that you choose. To help your site thrive, you need to include content that is relevant, instructive and engaging.
This means making changes to your website on a regular basis. Write fresh content regularly and update your older content as needed. Articles should be at least 400 words long and contain information that is factual and verifiable.
Your keywords should be used carefully within the article as well as in the title, and the appropriate tags included with each photo, chart and paragraph heading. Offer links to relevant sites as part of your SEO campaign.
WordPress Essentials
Of course, the main ingredient for website success is how your customers engage you on your website. You need to make your visitors welcome by providing an RSS subscription, an email subscription (if available) and a comment system that acknowledges their visit.
This means interacting with your commenters directly and welcoming your star commenters to contribute a guest article or be quoted in an upcoming article.
With back and front management locked down, your information storage secured and your search engine optimization campaign maximized, you can do much to succeed online. Never forget the importance of your visitors, individuals that make stopping by your site worthwhile to all parties concerned.
Jason Bayless is a professional blogger that gives small business and entrepreneurs SEO advice. He writes for BestSEOCompanies.com, a nationally recognized SEO Company comparison website.
Learn how to set up a WordPress blog in a weekend. Get access to my WordPress Setup Step-By-Step Videos, How To Blog 101 PDF and Private Facebook Group.
100% privacy. I will never spam you.