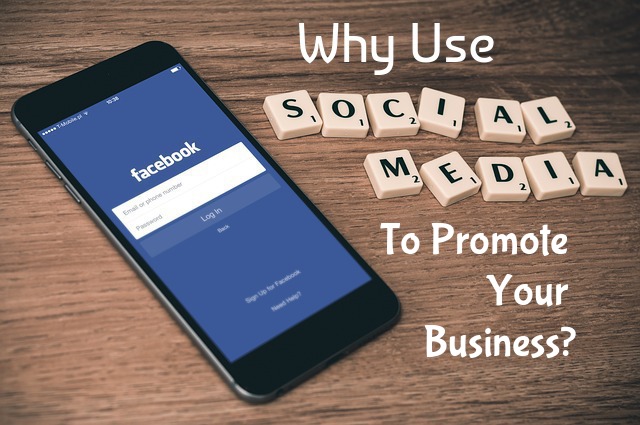 Is your business stalling at creating a social media presence?
Does the specter of having to deal with customers' complaints and bad reviews online make your company dread the social media sphere?
Do you still believe you can grow your business without social media? I was surprised to know that there are still people who do. Well, luckily there are very few business people who think that way today.
In this article, I cover four reasons why you need social media to promote your business.
1. Your customers are there.
Today, 8 out of 10 small and medium businesses (SMBs) use social media for their business to drive growth. 3 in 5 have gained new customers using social media and 70% of B2C marketers have acquired customers through Facebook. (Source)
Even a hyperlocal business, like a grocer or a medical shop, needs to be listed on a local yellow pages site or have a Local Google Business Listing. It's the first place that customers are going to look if they move into a new locality and need to purchase groceries or need a 24/7 medical shop.
Your customers are out there gazing at their screens, waiting for a message from you. Okay, maybe they're not really waiting, so much as open to receiving some useful and interesting content about how your business and products are going to make their lives better.
But, they're there all right, searching Google, browsing videos, blogs, social media sites, commenting on Facebook pages and signing up for offers from their favourite brands. And if you're not part of that conversation, you're truly missing out.
2. Your competitors are there, too.
If you think your business can buck the trend and continue with old-school marketing, you're not only in serious danger of being sidelined by your competitors, but of losing out on a significant percentage of business that is already being conducted online.
Today, even real estate transactions are being initiated online. Developers are selling flats on Facebook. Ecommerce companies are selling clothes, furniture and everything under the sun.
You can bet that your competitors are there, selling their products and services online. And for every sale they make, you potentially lose out on business that could have been yours.
3. It builds trust and reputation for your business.
Today, if a company does not have a social media presence, their customers are wondering, "What do they have to hide?" Being available to customers shows that your business is open, transparent and can be trusted.
Customer relationships are born and die on social media networks. Ignore customer complaints at your peril. Neglect your customer's concerns and you could create a PR nightmare that can destroy your business reputation, a fact that brands like British Airways and United Airlines learned to their dismay.
On the other hand, a sound social customer care strategy can give you a reputation as a company that listens, cares and responds. And a creative approach to social media can pay off big time, as it did for Red Bull and these other companies.
4. It's not as complicated as it seems.
If you're worried that it's far too complicated for your marketing department to create and manage your online presence, you need a new head of marketing. I assure you, it's not all that complicated to promote a business using social media and your marketing head should know this better than anyone else.
Just for your information, here's how to grow a social media presence for your business:
Create a responsive website and a blog. Publish content regularly and consistently on your blog.
Create social profiles on every social network that your audience is active on. Share your blog content as well as third-party content on your social profiles.
Build a mailing list of blog subscribers by offering an incentive. Send out blog updates or a newsletter at regular intervals.
Build engagement, relationships and trust with your prospects online.
Cash in.
Not having a social media presence, in terms of a website and social media profiles, is simply not an option in today's connected world, where commerce and relationships are increasingly moving online.
So have you changed your mind about having a social media presence yet?
Want to learn more about how can social media help your business? Check out our social media marketing (SMM) services in Pune.