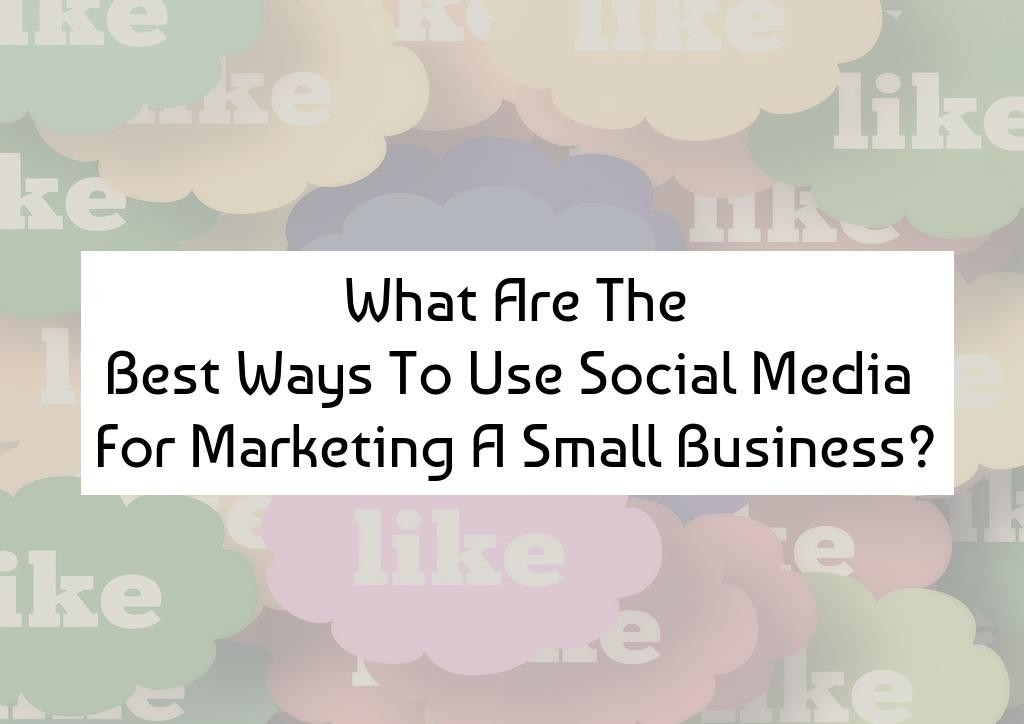 Social media is one of the best ways to help a business finally create more success online. Let's face it, the biggest problem potential customers deal with is not being able to find business owners and connect with them from home.
If you want to connect to your biggest customers and attract new ones, then you need to consider marketing your brand via social media. When you know how to market your company via Facebook or Linkedin, you'll boost your chances of gaining new customers.
Here are some of the best ways to use social media for marketing a small business:
Get Connected on Linkedin
There are many groups that you can join on Linkedin. You can also connect with business owners that are in the same field as you, but who work in a different area. They can give you tips, recommendations or simply be in connection to help you build your brand.
There are so many opportunities to share content and tell other professional people about your business through this targeted site for business professionals. LinkedIn is ultimately the best B2B form of marketing if you want to get connected to other professionals and work on getting referrals.
Build a Community on Facebook
People who visit Facebook know that when a brand has more than a couple thousand "likes", it simply means that the business is probably famous. If you promote your site via Facebook with plenty of "likes", you will be able to spread the word about your brand very easily.
Use Facebook ads to build a community of loyal fans. When people "like" your business, their friends get a notice on their walls easily telling them that they visited and "liked" your fan page. Talk about a cool and viral way to promote your brand!
Facebook is the best social media site for B2C marketing. Take advantage of the new Facebook promotions to offer discounts, plug contests and create awareness of your products and services among your community.
Create a Following on Twitter
Twitter is one of the most popular social networks among young people. As a B2C social network, it is an excellent way to reach an audience of younger users.
If you create updates regularly, share other people's updates and post interesting and fun stuff, your followers will look forward to hearing them. If you happen to have the extra cash, you could also consider paying a celebrity or an influencer to tweet about your business via SponsoredTweets.com.
Start Pinning on Pinterest
If your brand is high on visual content, Pinterest is one of the best social networks for you, especially if your target audience is women. If you're into fashion, interior design, travel, landscaping, art or architecture, Pinterest is the ideal way to promote your products and services.
Start by creating a number of boards based on different categories and start sharing pins created by other users to get them to notice you. Then when you have a few followers, start pinning your own visuals and images to your boards.
Always ensure that your images link back to your own website or blog, so that your followers don't just admire and repin your content, but also visit your own site where they can place an order or contact you.
Contests / Discounts
On all of the social networks that you use, using contests to help generate more attention can be a great idea. Offering discounts, special deals and promotions can be an effective way to build awareness of your brand.
If you are offering big prize money or expensive gifts and have a creative and fun campaign, you will be even more successful. People will really want to know more about your business and are more likely to check out your products or visit your store.
Social media for small business requires a strategy to start building a community that loves your products and services. It will not be an easy process. It may take some time before you ever see the results of your posts and promotions getting some attention online.
However, with the right strategy and good content, you will finally be able to help get your business more visibility online and expand your base of fans, followers and customers.
© Priya Florence Shah
👩‍💼 Free Personal Branding Course
Signup
👩‍💼 Free Personal Branding Course
Go from Unknown to Well-Known! Get my eBook 'Be The Expert' + a Free WordPress Setup Course
100% privacy. I will never spam you.
100% privacy. I will never spam you.