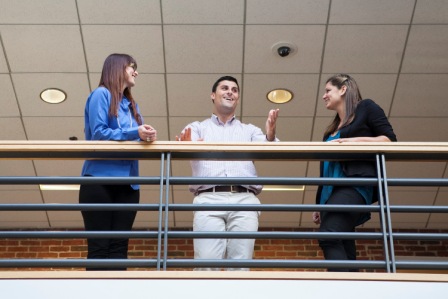 by Liz Lynch
A key principle of Smart Networking is to find ways to combine face-to-face and online networking to build relationships with greater ease and less friction.
That's why I love the opportunities that conferences and big events offer, allowing us to connect with prospects and potential partners — and industry movers and shakers — all in one place.
Conferences bring together top experts who can share innovative ideas that can grow your business, and new industry trends that can help your clients. They stretch you as a professional, ensuring the continued health and strength of your company.
Adding a social media component to your event strategy can make networking at conferences go much more smoothly because you'll get to know people in advance, and they'll get to know you.
But what can you do online that doesn't take a lot of your time but is still extremely effective? Here are 7 ways to use social media to start making connections at conferences before they even begin: