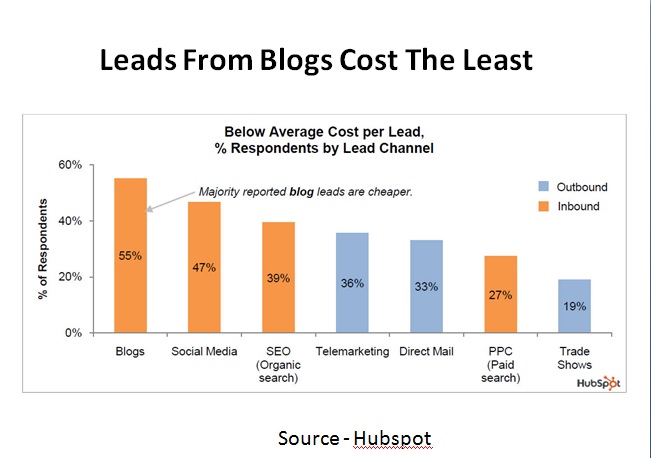 The 2011 HubSpot ROI Study, conducted by two MBA students from MIT and Babson, found that 69% of businesses surveyed attributed their lead generation success to blogging.
The study also found that 75% of businesses believed SEO was a primary factor. Social media came in third with 47%, just a hair shy of triple that of paid search.
If blogging is not yet a key factor in your marketing strategy, it may be time to clean out the closet and evaluate how your other marketing channels are helping you reach your marketing goals — or not.
Whatever channel or strategy is performing the worst, commit to putting it aside for five months to give yourself some time to start a blog.