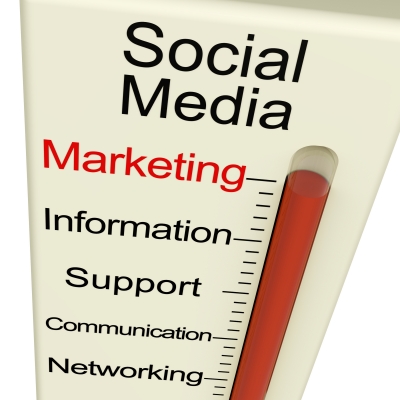 This is a guest post by Sam Matton
Social media marketing is no longer a new concept but many companies are still getting on board with using it to help grow their brand awareness.
If you are one of those companies and don't have a clue where to get started, then this article will benefit you.
Social Media is for Everyone
Many companies still look at social media with the idea that it's just something teenagers do to stay connected to friends but social media is a place where people around the world gather in groups or like interests to meet and talk about those interests.
Companies can use social media outlets to put them in touch with people who are interested in their products and services and to gain feedback all on the personal level that was once missing from many businesses.
Create a Plan around Company Goals
Successful social media marketing campaigns begin with smart planning and then follow through of that plan.
To create a successful plan, you should start by examining your business's goals. Your plan should be formatted based on those goals and what your company is looking to achieve by using social media.
Answer the Questions
Your plan should answer the who, what, why, where and how questions:
 Who is your target audience?
 What do you want to achieve and what message do you want to send?
 Where does your audience come from?
 How does your audience use social media or how would using social media benefit your company?
 Why would people be interested in your company, products and services?
The answers to these questions will help you formulate a plan on how to move forward.
Most companies have specific goals that a social media marketing campaign will help with such as driving new traffic to their website, letting the public know they exist, communication and interaction with target audiences.  Your plan should reflect these goals and explore any other ideas the answers to the questions opens up.
Keep Them Coming Back for More
Once you have your plan formulated, it's now time to develop useful content that will appeal to your target audience and post regularly.  You always want to offer something of value rather than just fluff.
People spend a lot of time socializing but they also don't like to waste their time.  If you don't give them substance from the start, you'll lose your audience.
The saying from the TV show Project Runway, "one day you're in and the next you're out," is so true for everything in the online world.  Companies and trends come and go so quickly, you have to provide your audience with value to keep them coming back for more.
Available Platforms
Get familiar with the available social media platforms.  You can use one or two or use them all, that's up to you.  Here are some of the popular ones:
Facebook
Twitter
 Google +
Pinterest
 LinkedIn
 YouTube

Yelp
Four Square
Stumble Upon
Blogging Platforms
And more!
All are great choices to consider using.  Pick the ones that will work the best for your needs.
Get Help with Tools
If you plan to use more than one, there are easy to use tools out there that help you with posting to more than one platform at once and even scheduling posts ahead of time, to help with the workload.  Pick the ones that work best for your company and what you're trying to achieve.
Manage Your Accounts Responsibility
Creating good brand awareness is not always easy and using social media can help.  Just remember to act responsible and in the manner deemed appropriate for your company when using it.
Too many people like to air out their dirty laundry on company sites.  Drama rarely is good for brand awareness (unless it's a reality show) so keep it clean and on point.
Less Expensive than Traditional Advertising
Used correctly, social media is a valuable marketing tool for any company to use and can be especially useful for startup and small companies who don't have large advertising budgets.
It does cost the time to do it, but generally costs less than traditional advertising and you can quickly create popular brand awareness by reaching your targeted audience faster.
Create a good plan, follow it, pay attention to feedback from your audience and you're on a good path to success with your social media marketing.
Sam Matton is a big believer in a more beautiful World Wide Web. He enjoys sharing his web design tricks, and also how to source quality affordable web design.
Image courtesy of FreeDigitalPhotos.net