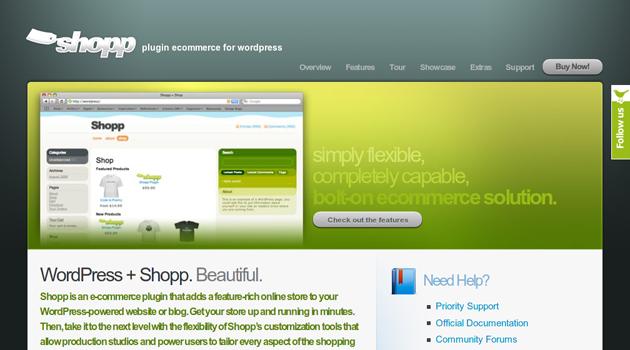 With the advent of the internet and e-commerce, the above question has become very common. Most businessmen, big or small, are inquisitive to know how to trade online.
There are various plugins available which can help you with creating an online store on a WordPress blog.
The Basic Requirements for Your WordPress Online Store
1. A domain name and hosting providers like GoDaddy, Justhost, or Bluehost.
2. WordPress or other software that can help you to build your blog. WordPress is easily available online.
3. Delivery Service Provider – There are delivery service providers who help you to build a shopping cart and other buying buttons to help your customers purchase your product. One of the most reputed delivery service providers is E-Junkie.
4. Payment processing provider – There are many payment processing providers online. They help your website to process the payments from your customer to your bank or any other online transaction destination. One of the most popular payment processing providers is Paypal.
5. WordPress themes – These themes help your website to look more professional and organized. Customers often prefer to shop on a website which is clear and vivid in its appearance and instructions. Get free WordPress themes here.
6. E-mail newsletter providers. There are various elements to consider about choosing the right e-mail newsletter provider. Some variables are price, formatting, scheduling, delivery etc. Famous newsletter providers are Convertkit, Aweber, GetReponse.
How To Use a WordPress Plug-In to Setup Your Online Store?
WordPress provides you with a number of plugins that you can download and install on your computer and then add it to your cart.
Here is a list of 8 Superior WordPress plugins for eCommerce, including some like BigCommerce, WP e-Commerce, Jigoshop, ShopperPress and Cart66. Click here for WordPress Ecommerce Plugins
The setup procedure is very simple.
Step 1: Log on to your WordPress admin area and then click on 'plug-ins' and find the WordPress Online store.
Step 2: Click on the word "install now" on the WP online store page and the plug-in will be installed on your computer. Then, go to your WordPress admin area and upload this newly downloaded plug-in by clicking 'add new.' You will need to browse the plug-in on your computer and click on 'install now' after uploading it.
Step 3: After installing the plug-in, activate it by clicking the 'activate' button. Then follow the instructions on the plugin page to set up your online store.
Online Security
Online business transactions need to be safe and secure. There are companies which provide software for safe transactions. Verisign Inc. is one such company which helps businesses to carry out safe transactions.
Want to start an eCommerce store with WordPress? Get a WordPress SEO Guide for Beginners.
👩‍💼 Free Personal Branding Course
Signup
👩‍💼 Free Personal Branding Course
Go from Unknown to Well-Known! Get my eBook 'Be The Expert' + a Free Personal Branding Worksheet.
100% privacy. I will never spam you.
100% privacy. I will never spam you.