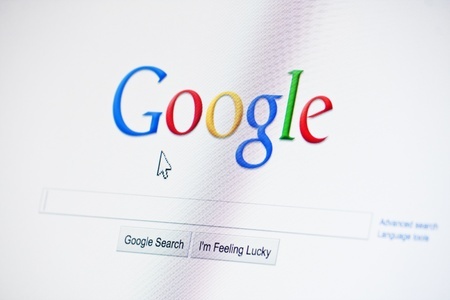 If you want search engine traffic on your blog, you have to write articles containing keywords that people are really searching for. Daily millions of individuals are typing zillions of words and phrases into Google. If you want the page you've just created to appear prominently in those search results, what do you have to accomplish?
Your 1st thought may be to utilize a particular phrase in the article title and repeat it as much as possible throughout the article; then individuals typing in that phrase will discover your article. Correct?
Let's use a keyword tool though. And here's how to do it. Create a free Google account and actually sign in to the keyword tool if you haven't already; the tool only shows entire results for registered users.
First of all, click the columns button and make certain Global monthly searches and Competition are both ticked. Likewise make certain "Only show ideas closely related to my search terms" is ticked. Type in a phrase… we will use 'self help' and click search.
You will be able to see the number of individuals searching for that in Google monthly. Now look at the bar below the competition heading. It's about 1/4 full! That means that a relatively low number of other sites are also offering what you're offering. You may not get to the first page results of a Google search.
We need to include phrases in the title and body of the page that individuals are searching for, but that don't have vast competition. That way there's a great chance that individuals will discover your new page.
Uncheck the Only show ideas closely related to my search terms checkbox, then click search once more. Now we can see a list of phrases related to your search terms that individuals are searching for, with varying amounts of competition and monthly traffic.
Click on the competition heading twice to sort in order of lowest competition. Much better!! Now we're seeing lists of key phrases that have very low competition. You may click on the phrase itself to see a list of sites related to that search term.
Naturally, if you title your page self help online, or some such phrase containing self help, many of the individuals who find your page won't want to purchase your products; they'll simply be looking for info on self help.
This is the challenge of SEO. Find key phrases that properly describe the subject of your page, that have moderately low competition from other web sites, and that plenty of individuals are searching for monthly. Clearly assorted techniques are possible here, minding that it takes time to get traffic to a site.
For example, if you are selling self help books, you could regularly write 250-300 word articles on self help-related subjects, with the title of your articles based on great key phrases. Make certain that each article has a strong chance of really providing individuals with the data or services that they're looking for.
If the titles of your pages are irrelevant to what individuals really want, individuals will simply leave your site right away and make a mental note not to visit it again. Neither will anybody link to your site, and you require inbound links to bump you up in Google's search results.
The key phrases you pick out need to be in the title of your article; it's likewise good to use them in headings or in bold elsewhere in your article. But don't go overboard, or your article will look weird and read like a scam page, and individuals will avoid it (as will Google!).
Keep your articles' titles, headings and content centered on good key phrases, with relevant content, and in time you'll be able to get the traffic you require.
© Priya Florence Shah
👩‍💼 Free Personal Branding Email Course
Signup
👩‍💼 Free Personal Branding Email Course
Go from Unknown to Well-Known! Get my eBook 'Be The Expert' + a Free Personal Branding Worksheet.
100% privacy. I will never spam you.
100% privacy. I will never spam you.