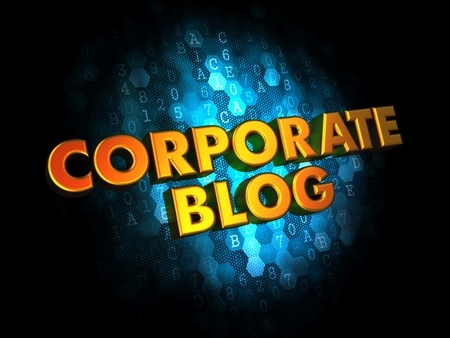 Nobody wants to be used as the guinea pig in some experiment and so some of the questions that are bound to crop up from any company seriously considering the inclusion of blogging in their corporate marketing strategy would include –
Are there any successful company blogs in India?
Who are they and just how successful have they been?
Actually there are numerous Indian companies that have fully embraced blogging and the number seems to be growing by the day, which is hardly surprising when you consider the fact that using blogs is such a powerful marketing tool with so much promise and possibility.
There are three names that keep popping up when making a list of the most successful corporate blogs in the country. It does not mean that these are perfect text book examples of the right way to blog for corporate companies.
But clearly nobody can deny the fact that these companies have been able to make great strides by taking advantage of this unique medium to extend their reach to their audience and achieve some of their objectives which would have been difficult to attain using any other available medium.
The companies some analysts believe have been most successful in corporate blogging in India are:
Infosys
TCS
HCL Technologies
There are those who will immediately complain very bitterly because some company they consider to have made great strides in using the blogging platform have not been mentioned in this short list.
This only proves that blogging is much more widespread in the country than most people want to acknowledge.
This list of top company blogs is not exhaustive but seeks to simply give some solid examples of corporate organizations actively involved in blogging right here in India.
Of special interest in the list is HCL Technologies which is a fascinating example of how a CEO blog can help an organization communicate effectively with both its' employees and customers.
HCL Technologies is in fact a leading global IT services company, the fourth largest IT concern in India and ranked 48th in the global list of the top IT service providers in the world.
It is also important to note that this company is famous for it's "Employees First" philosophy launched in 2005 by CEO, Vineet Nayar. This strategy has proved to be very effective in driving growth and keeping the organization competitive in a very tough and constantly evolving industry.
Just reading through some of the posts in Vineet Nayar's blog will leave you in no doubt over the fact that the organization and this CEO in particular have used company blogging as a very important component in promoting their corporate values and strategy.
This is a clear example of just how effective a company blog can be in communicating easily and virtually effortlessly to every important target audience that any company may have. It further shows how a company can keep its most important resource – employees – tightly focused on what it wants to do and the direction it wants to move in.
© Priya Florence Shah
👩‍💼 Free Personal Branding Course
Signup
👩‍💼 Free Personal Branding Course
Go from Unknown to Well-Known! Get my eBook 'Be The Expert' + a Free WordPress Setup Course
100% privacy. I will never spam you.
100% privacy. I will never spam you.