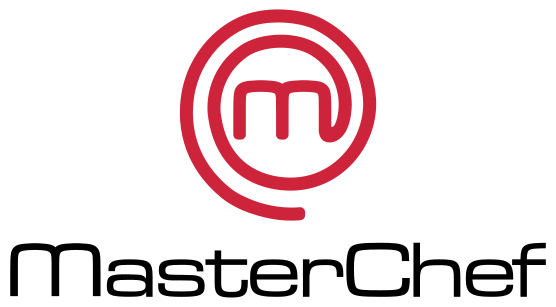 For those who don't watch (or download) TV shows, Masterchef is a top-rated television competitive cooking show franchise watched by millions of loyal followers worldwide.
After watching Masterchef (Australia, US and Professional) for a number of years, here are some of its lessons about great food that I've applied to the art of creating content people love.
1. It has to grab your attention
We eat food primarily through our eyes. Food that looks delicious is more visually appealing and will get the diner's mouth watering. If your dish looks like something that came out of a dog's behind, never mind that it tastes awesome, there'll be few takers for it.
The contestants that usually win Masterchef are those that have exceptional plating skills. They know how to make food look like a work of art.
So how do you make your content "yummy"? Whether you create text, images or video – your first view of it has to be eye-catching.
Your headlines must be captivating and grab your reader's attention immediately. Your text must be easy to read and have a lot of white space. Images must be colourful and attractive, or pleasing to the eye. Videos must be engaging, not boring.
2. It has to follow a familiar recipe
Just like certain foods create a pleasant sensation because they follow a familiar recipe (think apple pie and ice cream, a classic that never fails to please), your content must take the reader down a familiar path. It needs to have a beginning, middle and an end.
The best example of this is the rules of press release writing – the 5 W's" (and the H). Or to put it more clearly:
Who is this about?
What is the actual news?
When does it happen?
Where does it take place?
Why is this news? and
How did or will it happen?
Let your reader or viewer know the benefits of sitting through your content within the first few sentences, and then take them through every step of your story in a way that keeps them engaged and interested.
Tell a tale, weave in an anecdote or two, and let them munch through your content bite by delicious bite, with the warm feeling that it all comes together in a familiar way.
3. It has to be creative
Creative food is inspiration on a plate. When a contestant in Masterchef excels at the invention test, using an ingredient in a creative way, it elevates their plate of food to make it restaurant-quality.
When you infuse your own creativity into your content, think out of the box and use elements that no one else thought of using in that way or combination, it separates a lackluster piece of content from one that has your readers or viewers raving over it.
4. It has to come from the heart
What takes a plate of food from good to great is the same thing that makes a piece of content go viral – emotion.
When you cook from the heart and infuse your cooking with your love (and sometimes, your pain), your emotion becomes contagious, infecting and inspiring everyone who tastes your food with the story that went into creating it.
Great content is about stories that trigger emotion – stories that tug at the heartstrings and leave butterflies in your stomach.
When one of these stories is released upon an unsuspecting public, people instantly relate and react to it. They are infected by its emotions and share it with everyone they know. And that's what makes it "go viral."
5. It has to keep them coming back for more
Very often, when faced with two delicious plates of food, the Masterchef judges ask themselves a question – which one would they want to eat again?
That's the question you need to ask yourself about your content. Is it so good that it keeps your readers coming back for more? Would they come back to consume it again and again?
So, the next time you settle down to watch Masterchef, think about the lessons it teaches us about food and life, and how we can apply those lessons to creating content that inspires and leaves us with a yummy taste in our mouths.
© Priya Florence Shah
Image credit Connormah
👩‍💼 Free Personal Branding Course
Signup
👩‍💼 Free Personal Branding Course
Go from Unknown to Well-Known! Get my eBook 'Be The Expert' + a Free WordPress Setup Course
100% privacy. I will never spam you.
100% privacy. I will never spam you.