Google Plus Business Pages
Google My Business connects you directly with customers, whether they're looking for you on Search, Maps or Google+.
Verified Google Plus Business pages are essential for local businesses like restaurants, hotels or retail outlets.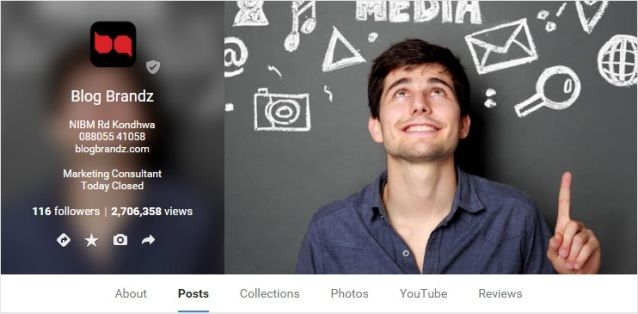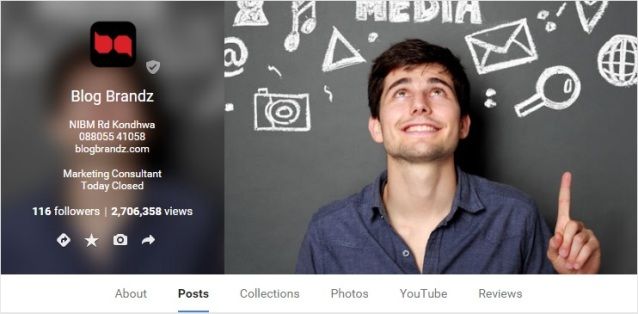 We will create a Google+ Business Page and help you verify your business information, so that you can give your customers the right info at the right time.
Your customers will be able to access driving directions to your business in Maps, hours of operations, or a phone number they can click to call you on their mobile phones.
We will keep your Google+ Business Page updated with engaging content, including your blog posts and your latest offers. 
We will also create one or more Google+ Collections for your page. This is a unique way to group your posts by topic.
This feature allows you to categorize the content you share on Google+ and is an excellent way to build thousands of followers on Google+.
As an example, check out our Collection on Social Media Marketing on our Google+ page.
Your verified Google Plus Business page and your Collections can help you
Attract a community of local customers
Get more ratings and reviews for your local business
Get your content and offers in front of local customers on Google Search
Get your content indexed faster by sharing it on your Google Business page
Your customers can show their appreciation with ratings and reviews, use the +1 button to endorse your content, and re-share your Google+ posts across the web.
The Google Business service is part of our social media marketing package for businesses.
Contact us for a social media marketing proposal.
---