Blogging and Social Media Marketing Packages
Social media marketing is now essential for most businesses to remain competitive in today's market.
But, if you have no time or inclination to spend hours writing blogs and building a community on social media, we can handle it for you.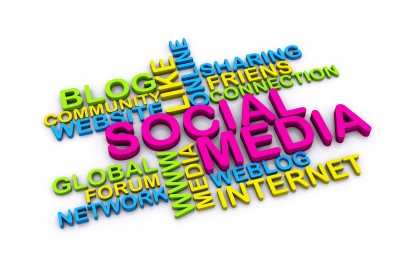 Our blogging and social media marketing packages are designed to help you free up the time you would have to spend on social media marketing, so you can utilize it on other tasks that serve your business.
We will help you disseminate your content, build authority and reach, create social media branding and keep your products and services top of mind of your customers and clients.
Our social media marketing package includes:
1. Creation of a blog as the hub of your social media presence
We believe that you must own your channel through which you communicate with your audience online.
That is why we recommend having your own blog with original content that becomes the hub of your social marketing presence.
If you have not created a blog, we will help you do it (charges will be applied for domain and WordPress hosting).
If you already have a blog, you only need give us your login details.
We will ensure that your blog theme is responsive and mobile-friendly.
We will also keep your WordPress install and plugins updated and optimized with the most relevant functionality and moderate comments and spam.
2. Publishing content once a week to your blog
We will formulate an editorial plan at the beginning of every month to decide the topics for the blog and create an editorial calendar for publishing the content.
We will publish 1000-word posts of original content, once a week to your blog, to keep your audiences engaged and interested in what you have to offer and boost your search rankings and website traffic.
We will also share your posts to all your social media channels.
If you require content to be posted more frequently (up to 12 posts/month, depending on the response of the readers), we will add on the charges for creating additional content.
3. Management of all your social profiles
We will create and manage 3 to 5 social profiles and build follower lists on all profiles.
You can choose from Facebook, Twitter, LinkedIn, Google+, Instagram and Pinterest profiles depending on which ones are most relevant to your business.
We believe that B2B business goals would be best served by promoting on Twitter and LinkedIn, while B2C marketing goals would be served by using Facebook and Twitter as the primary channels.
If you are a business that has a local presence and targets local customers, a Google+ Business Page is essential.
If you have rich media content, such as images and video, we believe you should also have a presence on YouTube, Pinterest and Instagram.
We will grow a following on all profiles, based on the strategy that we will formulate in discussion with you.
4. Posting blog and news content twice a day to all profiles
We will update your social profiles twice a day, either with your original blog posts or with non-original news items or quotes that pertain to your industry and keep your audience engaged.
Optional: Facebook Advertising
Facebook organic reach has declined drastically in the recent past.
In order to grow a following and get your posts seen by the right audience, it has become essential to spend on Facebook ads to build a follower base and ensure that your posts get more engagement.
Contact us for a social media marketing proposal.
---