Blogging and Social Media Package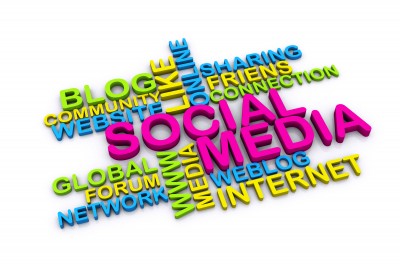 Social media marketing has become essential for most businesses to remain competitive in today's market. But, if you have no time or inclination to spend hours writing blogs and building a community on social media, we can handle it for you.
Using Facebook and Twitter alone, we have doubled traffic to our client blogs from social media sites.
Our blogging and social media package is designed to help you free up the time you would have to spend on social media marketing, so you can utilize it on other tasks that serve your business.
We will help you disseminate your content, build authority and reach, create social media branding and keep your products and services top of mind of your customers and clients.
 23% of marketers are investing in blogging and social media this year, a 9% increase from 2012. (Source: HubSpot) 
Our package includes:
1. Creation of a blog as the hub of your social media network
We believe that you must own your channel through which you communicate with your audience online.
That is why we recommend having your own blog with original content that becomes the hub of your social marketing presence.
2. Publishing content 3 times a week to your blog
We will publish 500-word posts of original content, three times a week to your blog, to keep your audiences interested in what you have to offer and boost your search rankings.
We will also bookmark your posts to a number of social sites, including Digg and Stumbleupon.
3. Management of up to 4 social profiles
We will create and manage upto 4 social profiles and build follower lists on all profiles. You can choose from Facebook, Twitter, LinkedIn, Pinterest or Google+ profiles depending on which ones are most relevant to your business.
4. Posting blog and news content once a day to all profiles
We will update your social profiles once a day, either with your original blog posts or with non-original news items or quotes that pertain to your industry and keep your audience engaged.
5. Article submission to Ezinearticles
We will submit your blog posts to Ezinearticles, giving you an expert author account and allowing you to build quality links back to your website.
Cost: Rs 19,500/month
Add Optional Facebook Advertising Package of Rs 5000/month.
Cost: Rs 24,500/month
To discuss customized social media and blogging services, please call +91-8080050038 or email priya (@) blogbrandz.com
Disclaimer: Blogging is not an instant marketing solution. It takes at least 3 to 6 months of consistent blogging to see results, especially from search engines. However the results are cumulative and increase with time spent blogging regularly.